Daily Inspiration
"Do not become discouraged by the discovery that you are human. Human nature may tend toward evil, but it is not inherently sinful."
Jesus, The Urantia Book, (1739.3) 156:5.8
Join our mailing list
Printer-friendly version
Subscriptions for our Newsletters and daily Thoughts to Ponder.
Join our email list for new and updated information!
You may also subscribe to our snail-mail list below.
Donate Online
Printer-friendly version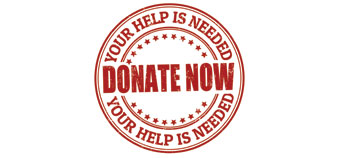 Urantia Foundation relies on the support of the readership to accomplish its mission to seed The Urantia Book and its teachings globally.
Learn the Benefits of Planned Giving
The main projects in 2015 are book distribution, book printing, translations, revisions, and outreach via education and the internet. Please help us with this work. Pick the project closest to your heart or give to the general fund.
Please join our team and make a contribution today. Together we will accomplish great things.
What Readers Say
"After a lifetime of searching, my soul leapt with joy at the discovery of the truth and knowledge presented within these pages and I will forever walk with God with the help of his loving servants and The Urantia Book."
~ Calgary, Canada
Online School
Printer-friendly version
The Urantia Book Internet School (UBIS) offers free online courses, which are designed for either beginner, intermediate, or advanced students of The Urantia Book.
The January trimester is currently in session and will continue through March 27.
Registration for the next trimester will open on Monday, April 4.
To view the current roster of courses, please click here.
Different courses will be offered in April. Check back in March to see the new list!
To receive notifications about upcoming courses, please join our mailing list on the left hand side of this page.
"I am so very grateful for the opportunity to explore the wonderfully expansive and enlightening teachings of the Urantia Papers and to share in the individual perceptions and unique personal understandings of such beautiful personalities. What a delightful experience it has been to sojourn with you, sisters and brothers, on this short adventure." ~ Peter H., November 25, 2015