Join our mailing list
Printer-friendly version
Subscriptions for our Newsletters and daily Thoughts to Ponder.
Join our email list for new and updated information!
You may also subscribe to our snail-mail list below.
Donate Online
Printer-friendly version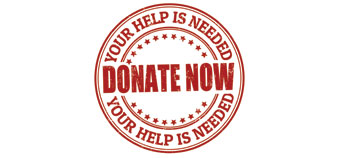 Urantia Foundation relies on the support of the readership to accomplish its mission to seed The Urantia Book and its teachings globally.
Learn the Benefits of Planned Giving
The main projects in 2015 are book distribution, book printing, translations, revisions, and outreach via education and the internet. Please help us with this work. Pick the project closest to your heart or give to the general fund.
Please join our team and make a contribution today. Together we will accomplish great things.
What Readers Say
"After a lifetime of searching, my soul leapt with joy at the discovery of the truth and knowledge presented within these pages and I will forever walk with God with the help of his loving servants and The Urantia Book."
~ Calgary, Canada
Online School
Printer-friendly version
The Urantia Book Internet School (UBIS) offers free online courses, which are designed for either beginner, intermediate, or advanced students of The Urantia Book.
The April trimester is now in session.
To view the courses being offered in the current trimester, click here.
Information on the September trimester will be available in August.
"As a typical UB reader, much of my past UB 'experience' has been reading to myself. What a stimulating new experience to interact with this special class of Urantia Book believers! Thanks, Dave and classmates, for including me in this unique 'meeting-of-the-minds.' What a wonderful form of true 'Action' to be a part of!" ~ Bruce J.