Course Schedule and Registration Information
Printer-friendly version
Urantia Book Internet School (UBIS)
The April trimester is now in session.
Here are the courses currently being offered.
Different courses will be offered for the September trimester and will be posted in August.
Registration opens on Monday, September 14.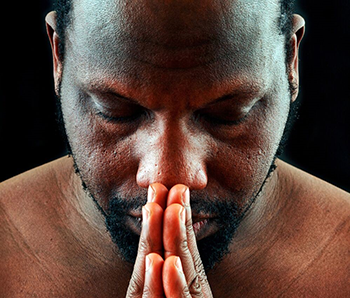 1. Effective Prayer—A Stimulus to Spiritual Growth
Note: This is a short duration course of six weeks.

Level: All Readers

Papers: 91 and sections from 100, 143, 144, 146

Description: The Chief of the Midwayers tells us in Paper 91 that prayer is the most potent spiritual-growth stimulus. How can we make better use of the prayer stimulus for our own spiritual growth? Throughout this course we will strive to gain a greater understanding of what is required to pray effectively, and how to incorporate this practice into our daily living.

Teacher-Facilitator: Guy Perron

Guy has been a student of The Urantia Book since 2000. He works wholeheartedly at living and sharing its incomparable teachings in all of his daily activities.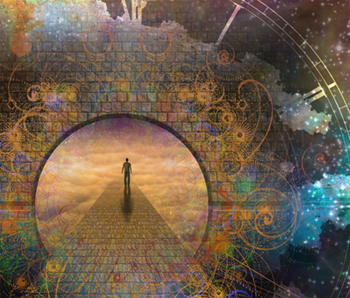 2. Our Physical, Morontial, and Spiritual Progression
Level: New Reader

Papers: 30:4, 47, 48, 110, 111, 112

Description: During this course we will explore what happens after physical death and beyond—from the emergence of the immortal soul and the fostering of its growth in the human experience, to the awakening from death as morontia beings, to crossing the threshold into spirit reality—as our ongoing evolution continues. Physical death is only a new beginning of unending adventure, discovery, and attainment of perfection!

Teacher-Facilitator: Rhonda McColgan

Rhonda lives in Florida, is retired from the business world, and enjoys exploring new interests. She has two adult children who are embarking on their own life adventures. The Urantia Book has been an important part of her life since 2000. She became a teacher-facilitator in 2014 after taking several UBIS courses.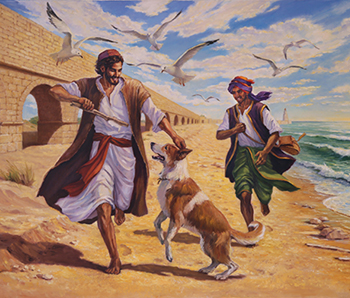 3. The Mediterranean Tour—Jesus' Personal Ministry
Level: Intermediate

Papers: 128:4, 129, 130, 132, 133

Description: This course follows Jesus during two fascinating years as he toured the Mediterranean world. His trip as a Jewish tutor took him to all the major cities of the Mediterranean, and as a mortal man he met and counseled a multitude of different people on the many challenges they faced in life. The purpose of this study is to explore the ways that Jesus interacted with all types of individuals in his personal ministry, and at the same time we will reflect upon our own spiritual path. Please join us on this incredible journey.

Teacher-Facilitator: Hara Davis

Hara has been a reader of The Urantia Book for over 20 years. She has designed a series of visual study aids and has participated in study groups and conferences. She has worked in education in many different countries and now lives in Scarborough in north-east England.
4. Jesus' Public Ministry—the Third Year, AD 29
Level: All Readers

Papers: Selections from 150, 151, 152, 153, 154, 155, 156, 157

Description: We will explore Jesus' masterful teaching, step by step, as he teaches truth and prepares his apostles and followers to continue his work after he is no longer physically present. By leading them through two major crises, the Nazareth rejection and the king-making episode, Jesus guides them from wishing he would be a king to knowing that he is truly the Son of God.

Teacher-Facilitator: Betty Zehr

A retired teacher, Betty and her husband Ralph, both students of The Urantia Book since 1967, have a daughter and son who are students of the book. Working together on Urantia activities is one of their family's greatest joys. They have hosted a study group since the 1970s and attend many Urantia conferences.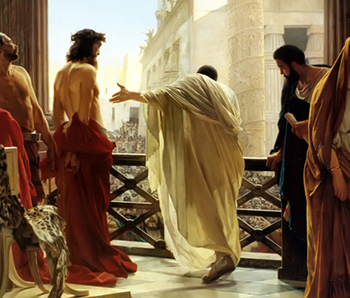 5. The Final Hours of the Life of Jesus
Level: All Readers

Papers: 182:3, 183, 184, 185, 139:12, 186, 187, 188:4-5, 193:4

Description: No other day in human history can approach the significance of that of Jesus' last day of life on Urantia. In this course we will explore what The Urantia Book adds to the familiar story of Jesus' betrayal, trial, and crucifixion, and also to our understanding of the human characters who participated in these dramatic events. Join us as we seek a new and compelling appreciation of the manner, meaning, and majesty with which Jesus lived his final hours on our world.

Teacher-Facilitator: Tim Duffy

Tim has been a student of The Urantia Book for over 30 years. Now semi-retired from his career as an attorney, Tim lives in the Chicago area with his wife and son. He is a trustee of the Chicago Symphony Orchestra Association and an avid recreational cyclist.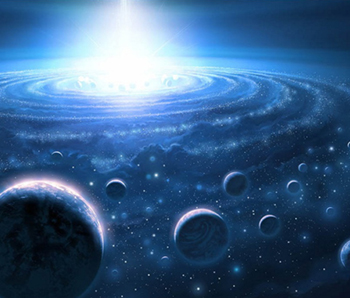 6. The Paradise Sons of God
Level: Intermediate–Advanced

Papers: 20, 21, 22, 119, and several additional selections

Description: The Urantia Book details the Universal Father's glorious plan for the creation, evolution, ascension, and perfection of all will creatures. Key to the execution of this plan are the Paradise Sons of God—the Creator Sons, the Avonals, and the Trinitized Sons of God. This course shall explore the nature and mission of their distinct personalities, examining how each of them works in their unique capacities to contribute to the Father's mortal ascension plan. Our study of them, particularly in the bestowals of Christ Michael, shows us the living way we may ascend to the Father under the guidance and loving ministry of this group of divine Sons.

Teacher-Facilitator: Khatuhkira Bernard

Khatuhkira is a Ugandan who works and lives in his native country. He discovered The Urantia Book in 1997 and has been reading it ever since. He is passionate about sharing the teachings of The Urantia Book with his fellows. He embraces the concept of the fatherhood God and the brotherhood of man as revealed in the teachings.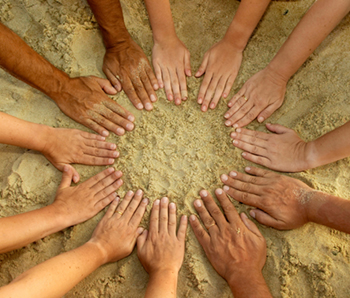 7. God the Supreme, Our Evolving God Depends on Us
Level: Advanced

Papers: 115, 116, 117, and 118

Description: During this course we will discover as individuals, and as a group, that we are all members of one magnificent family, living and working in the seventh superuniverse, under the parental guidance of God the Father on Paradise, and God the Mother, the Supreme Being, on Havona. Our accomplishments during the present universe age are analogous to a family all working together to complete a perfect gigantic spiritual mosaic, each expected to contribute a unique piece to God the Supreme.

Teacher-Facilitator: Ralph Zehr

Ralph, a retired radiologist, spent his medical career at a teaching hospital. He and his wife, Betty, have been students of The Urantia Book since 1967. Their daughter and son are also long-term students of the book. Working together on Urantia activities is one of the family's greatest joys.