Course Schedule and Registration Information
Printer-friendly version
Send by email
Urantia Book Internet School (UBIS)
The January trimester is now in session. Here are the courses currently being offered.
Different courses will be offered for the April trimester and will be posted in March.
Registration opens on Monday, April 9.
If you have never taken a UBIS course, you may open an account.

1. Course Title: Jesus' Third Year of Public Ministry and the Progression of His Teachings
Level: All Readers

Papers: Selected readings from Papers 150, 151, 152, 153, 154, 155, 156, and 157

Description: We will explore Jesus' masterful teachings step by step as he teaches truth to the multitudes and prepares his apostles and followers to continue on with his work, even after he is physically absent. Jesus guides them from their desire that he become their earthly king and messiah, through the transforming experience of two major crises, until eventually they come to realize and accept that he is truly the Son of God.

Teacher-Facilitator: Betty Zehr

Betty is a retired teacher, and she and her husband, Ralph, have been students of The Urantia Book for many years. They have a daughter and son who are also students of the book. Working together on Urantia activities is one of the family's greatest joys.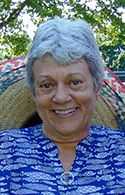 2. Course Title: Creator Son to Universe Sovereign―The Bestowals of Michael of Nebadon
Level: All Readers

Papers: 119, 120, 121, and 122

Course Description: Christ Michael, the Son of God, created the entire universe of Nebadon which includes about 10,000,000 inhabitable planets. Michael bestowed himself seven times in the likeness of the numerous orders of intelligent beings he created over a period of one billion years. His last bestowal was on Urantia in the likeness of mortal flesh as the man named Jesus. In this course we will explore the long journey of our Creator Son as he earned the experiential right to be named the Sovereign Ruler of Nebadon.

Teacher-Facilitator: Susan Flacks

Susan discovered The Urantia Book in 1974 and rediscovered it in 2002 when she found the Urantia Book Internet School. She has taken several courses and has not stopped reading and studying the book since. Susan is married with one grown son and serves as a children's librarian in a local public library.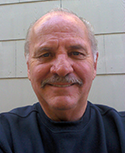 3. Course Title: Adam and Eve
Level: All Readers

Papers: 73, 74, 75, and 76

Course Description: In this course we will review the second epochal revelation to Urantia, dispatched by the authority of the System Sovereign of Jerusem in Satania wherein Urantia exists. We will follow the progression of events that led to the arrival of our Planetary Adam and Eve, the Material Son and Daughter. We will then study the administration and the difficulties they experienced on their mission to uplift the existing conditions of the evolutionary human race.

Teacher-Facilitator: Tom Hansen

Tom Hansen has been reading The Urantia Book since 1973 and has been involved with many study groups over the years. This is his fifth course as a UBIS Teacher-Facilitator.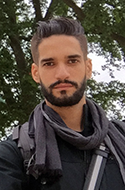 4. Course Title: The Agondonter's Quest―The Ascent from Individuality to Unity
Level: Intermediate to Advanced

Papers: 53, 54, 55, and 56

Course Description: The path leading to spiritual darkness is wide and easy, whereas the one leading to light is narrow and challenging. By first examining the devious ways of unrighteousness and rebellion in corrupting the soul, and then placing it in juxtaposition against the enlightening path to light, truth, and unity, we will learn how to lead ourselves up from our isolated, lowly origins to our united divine destinies.

Teacher-Facilitator: Mark Khoury

Mark grew up in Tyre, Lebanon, and currently resides in Beirut where he works as an interior architect. He was introduced to The Urantia Book in his early twenties and has been a devoted reader and passionate student ever since.
5. Course Title: Your Soul―The Real You―Origin, Growth, and Destiny
Level: Intermediate to Advanced

Papers: Selected readings from numerous references pertaining to the soul throughout The Urantia Book, including sections from 101,108, 110, 111, and Jesus' teachings on the soul from Part IV.

Course Description: During this course we will learn that each of us has been given a lifetime to grow a soul worthy of resurrection as a morontia being on the mansion worlds, guaranteeing our eternal survival. We will explore together the origin, growth, and destiny of the soul. We will discover how prayer, worship, and loving service contribute to soul growth, and that as we choose to do the Father's will, our Adjuster will grow our soul, leading to soul consciousness that can assist us in our spiritual progress

Teacher-Facilitator: Ralph Zehr

Ralph, a retired radiologist, spent his medical career at a teaching hospital. He and his wife, Betty, have been students of The Urantia Book since 1967. Their daughter and son are also long-time students of the book. Working together on Urantia activities is one of the family's greatest joys.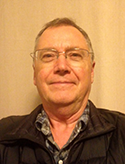 6. Course Title: The Beginning and the End of The Urantia Book―Definitions and Applications
Level: Advanced

Papers: The Foreword, 195, and 196

Course Description: This course is a study of some of the initial definitions and closing concepts of The Urantia Book. The first half of this course will explore definitions from the Foreword. We will apply these definitions to our individual personal futures, the future of Urantia, and our own futuristic ideals. In the second half of this study, we will examine the concepts and mandates in papers 195 and 196. We will review the religious life and teachings of Jesus as they apply to us personally, and will attempt to understand our future challenges. The sharing of our understanding of these "book ends" of the revelation will hopefully help us add meaning, value, and happiness to our daily lives.

Teacher-Facilitator: Geoff Taylor

Geoff Taylor is a 68-year-old iterative, innovative, experimentalist techie with 28 patents and a background in Aeronautical Engineering. He had a midlife awakening from reading The Urantia Book in 1985, which rekindled his early Christian roots. "The science intrigued me. The logic hooked me. The spirit assured me."

7. Course Title: Unity, Diversity, and Reality
Note! This is a short duration, six-week course

Level: Advanced

Papers: Foreword, sections I-V; 10, sections 0-1; and 56

Course Description: The fifth epochal revelation addresses the origins of reality but calls the explanation a "philosophical concession" to our finite minds. Thus does our comprehension of reality face formidable challenges. First, can our finite minds/souls begin to transcend the need for sequence and experience the truth that God's unbroken unity and infinite diversity are existential sides of the same coin? Second, is reality a creation by God, or God himself diversified and distributed to the universes as qualifications of his otherwise unified, static, eternal, totality existence; is the diversification and distribution of reality a continuous act of eternal, Divine qualification?

During this short course we will focus on these mysteries and explore compelling questions regarding the immeasurably expansive concepts of unity, diversity, and reality.

Teacher-Facilitator: David Elders

David and his wife, Marta, have been students of The Urantia Book since 1970 as well as active members of Urantia Book community life. They have been married for 53 years, have two married sons, and five wonderful grandchildren. They have lived in southwestern Connecticut for most of their lives.
-----------------------------------
-----------------------------------
A message from the director of UBIS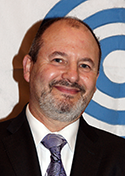 Dear students of The Urantia Book,
Thank you for your interest in taking an online course with UBIS. If you are considering applying for one of the courses next semester, we ask you to carefully read the following information.
Thank you in advance,
Georges Michelson-Dupont

Each UBIS course has been designed for beginning, intermediate, or advanced students of The Urantia Book. Before you subscribe, please ask yourself if you have the interest, the time, and the commitment to follow the entire session, which is ten weeks long and requires a weekly minimum commitment of five hours.

The facilitators are all volunteers and have dedicated a large amount of their time preparing these courses. It is expected that each student attend the course regularly.

Class size is limited so if you are not sure of your ability to fulfill the requirements, please refrain from registering at this time. You can always attend a future course. UBIS offers courses three times a year: January, April, and September.

We appreciate your cooperation.

---------------------------

In order to increase our visibility within the Urantia Book community, we have designed a three-page pamphlet to be handed out in study groups, seminars, and conferences: http://www.urantia.org/sites/default/files/docs/3-PAGES-PAMPHLET-ENGLISH.pdf