Course Schedule and Registration Information
Printer-friendly version
Urantia Book Internet School (UBIS)
The September trimester is now in session.
Here are the courses currently being offered.
Different courses will be offered for the January trimester and will be posted in December.
Registration opens on Monday, January 4.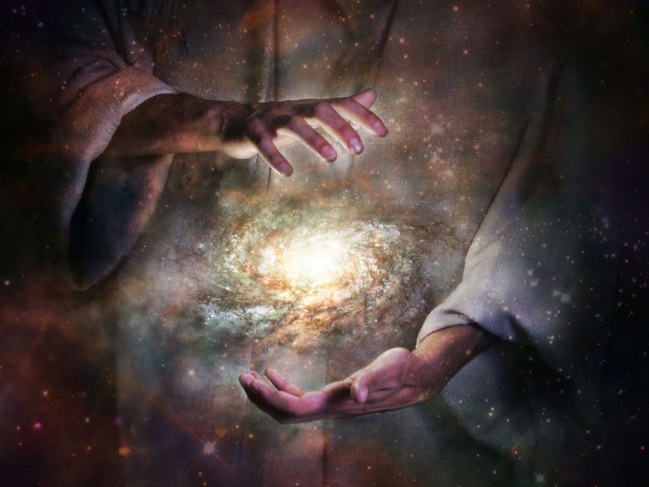 1. The Evolution and Administration of the Local Universe
Level: All Readers

Papers: 32, 33, 34, 35, 36

Description: The administrative oversight of our local universe is dependent on and intertwined with the dynamic force of evolution. These components are active at the spiritual, mind, and material levels. We will explore their part in the divine purpose and creative plan that began at the dawn of our local universe, in liaison with our Mother Spirit and several orders of divine Sons. Even our own destiny includes some form of administration in the growing universe.

Teacher-Facilitator: Bruce Johnson

Bruce was introduced to The Urantia Book in Colorado when he was 21 years old. He is now retired from psychiatric nursing and lives in Ithaca, New York, where he enjoys a wonderful study group, and of course, learning from UBIS classes.
2. Ministering Spirits of the Local Universe
Level: New Readers

Papers: 38, 39, 48, 113

Description: Our local universe of Nebadon is brimming with splendid spirit personalities who minister to mortals, both here on Urantia and in our subsequent morontia life. During this study we will explore the wonderful assortment of angels, including the seraphim, cherubim, and sanobim, who are instrumental in assisting us in the earliest stages of our ascent to Paradise. Besides receiving the service of our angelic helpers, we are also assisted by numerous other devoted celestial personalities, such as midwayers, morontia companions, and reversion directors. Together, we will cultivate an appreciation of these helpful and loving friends and companions!

Teacher-Facilitator: Michelle Kaiser

Michelle lives in Colorado with her husband and grown daughter, where she teaches meditation and works as a family nurse practitioner. She was introduced to The Urantia Book by her father-in-law in 2003, and she proceeded to read it in its entirety. From there she began taking multiple courses through UBIS and later became a teacher-facilitator.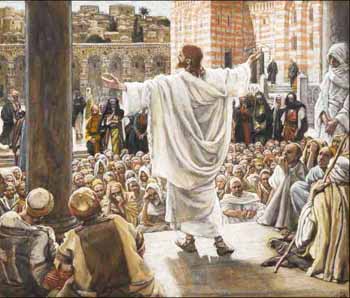 3. Jesus and Jerusalem: "Oh Jerusalem, Jerusalem"
Level: All Readers

Papers: 125, 172, 173, 174

Description: As a lad of almost thirteen, Jesus was enthralled upon entering the ancient city of Jerusalem, rich in history, sacred to the Jewish nation, and home of the holy temple. He was initially thrilled and then terribly disappointed by his first experiences in the city. How did he integrate the conflict he felt about the sacrificial temple rituals and the demeanor of the temple throngs with his own beliefs about the loving character of his heavenly Father? Jesus returned to Jerusalem during the final week of his public ministry, and the events that followed had universe-changing implications. Join us as we gain a deeper understanding of Jesus' experience with Jerusalem, the city of his earthly father's people.

Teacher-Facilitator: Oscar Stephenson

Oscar, a retired Chief United States Probation Officer, has been a reader of The Urantia Book since 1984 and a student since 2006. He has taken several UBIS courses. He and his wife, Mary, have four children and ten grandchildren. They live in Alabaster, Alabama, in a log house they built in 1984. He enjoys the peaceful pleasures of walking and reading.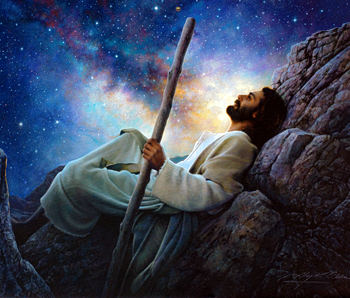 4. Jesus' Transition from Personal to Public Ministry
Level: All Readers

Papers: 134:1-2 and 7-9, 135, 136:1-4, 120:2-4, 136:5-10, 137

Description: This course follows the fascinating two-year period in Jesus' life as he returns from the Mediterranean tour and makes the final momentous decisions and plans for his future public ministry. During his intense sojourn on Mount Hermon, we will witness his encounter and final confrontation with Caligastia and Satan. We will examine the major role that John the Baptist played in Jesus' entry into public life. We will follow Jesus through his baptism and his great decisions made in the wilderness. Lastly, we will review the wedding at Cana and the initial training of the first six apostles. Join us as we study these incredibly important transition years as Jesus perfects his inner life and grapples with how to proclaim his teachings about the kingdom of God to the world.

Teacher-Facilitator: Hara Davis

Hara has been reading The Urantia Book for more than 20 years. She has designed a series of visual study aids about the book and has participated in study groups and conferences. She has worked in education in many different countries and now lives in Scarborough in north-east England.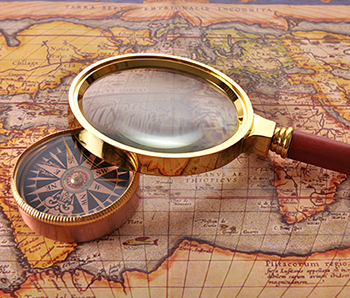 5. A Study of the Foreword
Level: Intermediate to Advanced Readers

Papers: The Foreword

Description: The Foreword defines the terms that form the basis for the revealed truths contained in The Urantia Book. It is an invaluable study reference of spiritual and cosmological terms and concepts. We will survey these terms and concepts closely to build an understanding and comprehension that will greatly deepen our appreciation for the subsequent papers and will stimulate more profound future studies. Some of the topics and terms to be studied will include the Universal Father, Deity, Divinity, the Supreme Being, God the Sevenfold, and God the Absolute.

Teacher-Facilitator: Michael Hill

Michael has been an active reader for more than 50 years and has given many presentations at Urantia conferences. He is a retired high school teacher; a marriage, family, and child counselor; and an educational consultant on land use. He currently lives on his small farm in the Central Oregon Coast Range.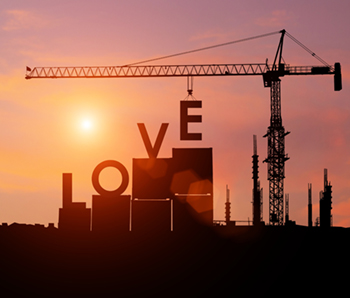 6. The Infinite One
Level: Advanced

Papers: The Foreword; I–V, 105

Description: This inscrutable exploration of God—the Infinite One—will not be a futile attempt. Our study will be a mere glint provided by our use of finite logic utilizing empirical methods of inductive and deductive reasoning granting us the building blocks needed to lay a solid foundation for this upwards scaffolding towards a mature personal relationship with the originator of all existential and experiential realities. The reality of God's love is not solely our myriad meta-philosophical attempts of describing this spiritual love, but the realization that we too can know the Giver of Love as we progressively become spiritually mature. This study proceeds from the conceptualization of value, its absolute meaning, to the act of its factualization—an exploration of thought, word, and deed.

Teacher-Facilitators: Ray Gardini and Guy Perron

Formerly a small business entrepreneur, Ray is retired and lives in Akron, Ohio. He attended Borromeo Seminary, graduated from John Carroll University, studied at L'Universite de Montpellier, is a Vietnam veteran, and has been a reader of The Urantia Book since 1986.

Guy has been a dedicated student of The Urantia Book since 2000 and has since worked vigilantly and diligently to live and share its incomparable teachings in his daily life. He was previously a publisher and literary agent and finds his greatest satisfaction in seeking to follow God's will.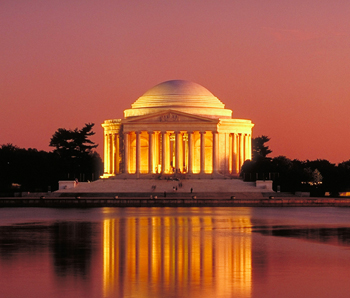 7. Government: Evolution and Revelation
Level: Advanced

Papers: 15:10-13, 33:6-8, 70, 71, 72, 134:3-6, 195:5-10

Description: In this course we will study what The Urantia Book tells us about the institutions of government. We will explore how these institutions evolved over time on Urantia, how they have developed on a neighboring planet, and how the local universe and superuniverse governments are structured. Next, we will read what Jesus had to say on the subject (translated into modern terms), and, finally, explore the challenge faced by modern civil society in the struggle to balance material progress and religious growth. Please note that the purpose of this course is not to engage in political debate. Our sole goal is for each of us to enhance our understanding of what The Urantia Book says on this complex subject of governmental evolution and revelation.

Teacher-Facilitator: Tim Duffy

Tim has been a student of The Urantia Book for over 30 years. Now semi-retired from his career as an attorney, Tim lives in the Chicago area with his wife and son. He is a trustee of the Chicago Symphony Orchestra Association and is an avid recreational cyclist.