Course Schedule and Registration Information
Printer-friendly version
Urantia Book Internet School (UBIS)
Registration opens on Monday, January 3.
Orientation begins on Monday, January 10.
Course work begins on Monday, January 17.
During Orientation week you will be able to answer roll call, post a personal introduction, and meet the other students.
If a course is not full, we will continue to accept enrollments through Sunday, January 16.
1. Life After Life—What's Next?
Note: this is a short duration course of six weeks

Level: Intermediate

Papers: 47, 48, 112:3 and 5, 113:6

Course Description: Is there really life after death? Will I "see" old friends? Will I have a body? Join us in this short course as we explore answers to these and many other questions in The Urantia Book. We will learn what death is and what follows, and what happens to our soul, our personality, our memories, and more. We will read about the Mansion Worlds and our future experience as Morontia beings. We know that the universe is one vast school, and this study will explore the next level of our amazing journey.

Teacher-Facilitator: Marta Elders

Marta has been a committed student of The Urantia Book for almost 50 years. She and her husband found the book together and have experienced the great joy of being able to share these teachings and enhance one another's understandings. Presently she is working as a licensed psychologist in private practice in Connecticut. She enjoys being close to one of her sons and his family yet misses her other son who lives on the west coast with his.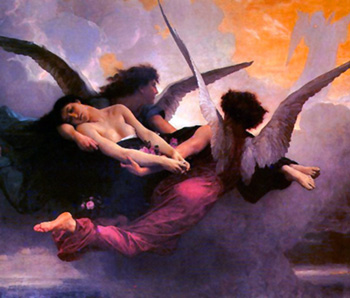 2. Adam and Eve—Trial, Tragedy, and Triumph
Level: Basic

Papers: 51:3, 73, 74, 75, 76

Course Description: All inhabited planets within a local universe receive biological uplifters who are known as Adam and Eve. This course opens by taking an in-depth look at the purpose, role, and training of the Adam and Eve pairs in general. We will explore the unique circumstances resulting from the Lucifer rebellion that contributed to the default of Urantia's Adam and Eve, and the disheartening personal consequences that they suffered as a result. By the end of the course, we will appreciate how Adam and Eve committed themselves to completing their mission, which continues to have enduring outcomes for humans on Urantia.

Teacher-Facilitator: Carolyn Prentice

Carolyn has been reading The Urantia Book for 26 years. In addition to serving on various Urantia Association committees, editing and writing for the Association's journal for many years, facilitating spiritual retreats for women with the Daughters of God, and occasionally speaking at Urantia conferences, she has taught Communication at several colleges for a total of 33 years. Now retired, she sings in two choirs and lives with her husband on a small, sustainable farm in South Dakota.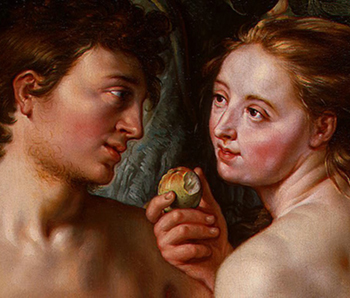 3. The Violet Race and Modern Civilization
Level: Basic

Papers: 78, 79, 80, 81

Course Description: In this course, we will follow the remarkable story of the Violet race, the descendants of Adam and Eve, who mated with the Nodites and others to form the Andite race, the "men and women who initiated the doings of historic times, and who … enormously accelerated cultural progress on Urantia." We will follow the migrations and dispersions of these great people both in the Orient and the Occident. We will study the correlation between biologic evolution and cultural civilization through the lens of the effect of the Andites on the human race and thereby hope to achieve a better understanding of some of the present challenges facing modern civilization.

Teacher-Facilitators: Gábor Cseh and Hara Davis

Born in Hungary, Europe, and having been a student of The Urantia Book for more than 20 years, Gábor is deeply involved in projects of translation, review, and revision of the Hungarian translation, Az Urantia könyv. He is also active in authoring articles on various subjects found in the fifth epochal revelation.

Hara has been a reader of The Urantia Book for just over 20 years. She has designed a series of visual study aids about The Urantia Book and has participated in study groups and conferences. She has worked in education in many different countries and now lives in Scarborough in north-east England.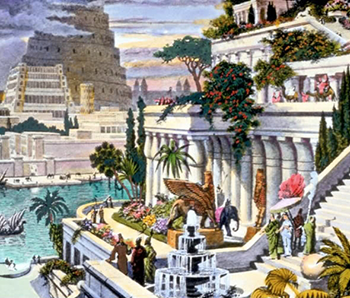 4. The Thought Adjuster—The Kingdom of God Is Within Us
Note: this is a short duration course of six weeks

Level: Basic

Papers: 109, 110

Course Description: "The kingdom of God is within you" was probably the greatest pronouncement Jesus ever made. In this second of three courses, we will deepen our experiential understanding of the presence of God within us. We will work together at improving our perception of how our Thought Adjusters relate to us and how we can relate better to them, therefore enhancing our communion, communication, and collaboration with our perfect partners. We will find practical ways to improve our connection with the divine and our inner life.

Teacher-Facilitator: Guy Perron

Guy is a dedicated student of The Urantia Book since 2000, and he works wholeheartedly at living and sharing its incomparable teachings in his daily living in many spheres of activity: workshops, conferences, prisons, UBIS, seminars, and retreats.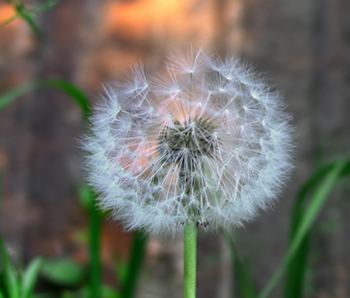 5. The Everlasting Ministry of Angels
Level: Intermediate

Papers: Selections from numerous Papers

Course Description: Who are the angels, and what exactly do they do? What do they look like? How do they live? Do they have personality? Do they have feelings? How can we assist them? Angels serve throughout all of creation. "The spirit personalities of the vast family of the Divine and Infinite Spirit are forever dedicated to the service of the ministry of the love of God and the mercy of the Son to all intelligent creatures. These spirit beings constitute the living ladder whereby mortal man climbs from chaos to glory." Let us explore and climb that ladder together!

Teacher-Facilitator: Susan Lyon

Susan and her husband Rick live in Indiana, USA, and have been passionate students of The Urantia Book since discovering it independently in 1978. They met at a celebration of Jesus' birthday and have dedicated their lives and retirement years towards sharing the fifth epochal revelation with others through their online business and other service projects such as creating secondary works. They enjoy a large, blended family and love to travel.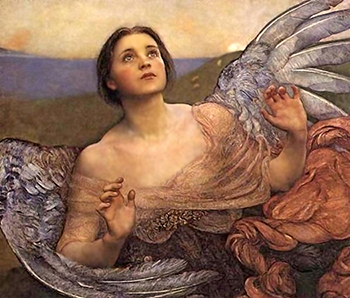 6. The Family and Home—Our Greatest Human Achievement
Level: Intermediate

Papers: 82, 83, 84, and sections of 72, 74, 133, 142, 160, and 177

Course Description: In this course we will explore many concepts concerning the origin, history, and central role played by the human family in the march of civilization on our planet. We will seek to discover the wisdom and advice offered in The Urantia Book to assist us in all phases of family life, including establishing a home, rearing children, and ongoing parenting and grandparenting.

Teacher-Facilitator: Ralph Zehr

Ralph has been studying The Urantia Book with his wife, Betty, since finding it in 1967. He is the father of a daughter and son and has three grandchildren. He is a retired radiologist from a large multi-specialty clinic and teaching hospital. Teaching has always been one of the most rewarding aspects of his career.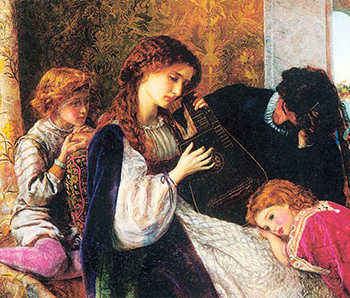 7. Jesus' Approach to Teaching Living Truth
Level: Intermediate

Papers: 130, 141, 157, 174:4, 180

Course Description: We will analyze Jesus' masterly approach to teaching living truth during the various stages of his life. Special emphasis will be placed on the various questions he used so effectively to reach men's souls. The course will encompass the truth he taught, his interactions with truth seekers, and the way his answers to their questions lead them into living truth, the soul-felt experiences that changes people's lives.

Teacher-Facilitator: Betty Zehr

A retired teacher, Betty and her husband, Ralph, both students of The Urantia Book since 1967, have a daughter and son who are also students of the book. Working together on Urantia activities is one of their family's greatest joys. They have hosted a study group since the 1970s and have attended many conferences.