Course Schedule and Registration Information
Printer-friendly version
Send by email
Urantia Book Internet School (UBIS)
The September trimester is now in session. Here are the courses currently being offered.
Different courses will be offered for the January trimester and will be posted in December.
Registration opens on Monday, January 8.
If you have never taken a UBIS course on the Moodle site, you may open an account.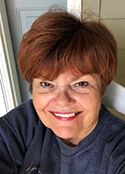 1. Course Title: True Religion—Nurturing Spiritual Growth
Level: New to Intermediate

Papers: 91, 100, 102, and 103

Description: This course will explore religion as it relates to spirituality in the human experience. We will explore how our own view of religion and prayer helps us to grow toward spiritual maturity. We will examine what fertile ground looks like for spiritual development, and we will share signposts in our lives that show we have an eternal destiny.

Facilitator: Charlene Lutes

Charlene is retired from careers as a journalist and a communications instructor and program director of a community college. An avid reader and writer, she and her husband have five adult children. She has been a reader of The Urantia Book since the 1970s, and her retirement has afforded her the opportunity for the last four years to study in greater depth.

2. Course Title: Divinely Designed Patterns of Evolution—Our Planetary Narrative
Course: All Readers

Papers: 49, 50, 51, and 52

Description: This course will broaden our perspective of Urantia's place and development in the local universe, a perspective very limited due to our current isolation status caused by the Lucifer rebellion and the default of Adam and Eve. These Papers reveal that Nebadon's evolving inhabited planets are grouped by physical types, different series of spiritual function, and various kindred cosmic relationships. We will gain a greater appreciation for the great diversity of intentional evolutionary design that "provides certain very desirable variations in mortal types and affords an otherwise unattainable expression of diverse human potentials." 51:4.4 (584.6)

Facilitator: Bruce Johnson

Bruce was introduced to The Urantia Book in Colorado when he was twenty-one years old. He is now retired from psychiatric nursing and lives in Ithaca, New York, where he enjoys a wonderful study group, and of course, learning from UBIS classes.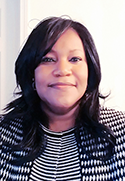 3. Course Title: Jesus' Second Year of Public Ministry, A.D. 28
Level: All Readers

Papers: 146, 147, 148, and 149

Description: This course follows Jesus and his apostles throughout their second year of public ministry. We will explore together how Jesus' superb teaching methods provided unique instruction for his apostles while at the same time he engaged the spiritual interests of a wide spectrum of followers, ranging from legal scholars and learned Pharisees to the least educated common folk of his day. We will observe how he utilized teaching moments as he passed by, confounded and disarmed his enemies by his parables, and established a pattern for socializing the gospel at the Bethsaida Hospital, a new school of the prophets, and the seaside camp.

Facilitator: Jetta Rattigan

Jetta's academic background is in public administration, and her profession was in healthcare administration. She is a mother and grandmother, roles that she loves and treasures deeply. She has been reading The Urantia Book for over twenty years and has taken multiple UBIS courses. She feels honored to be serving as your facilitator.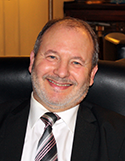 4. Course Title: Power—Personality Synthesis Leading to Perfection in the Universe
Level: Advanced

Papers: Foreword, 104,105, and sections from 115, 116, 117

Description: This study will guide us in an exciting exploration of the purpose of the I AM whose personal expression is "be you perfect as I am perfect." By heartfelt acceptance of this divine command, we shall see how the Creators and the creatures succeed, age after age, to actualize universal destinies through the power-personality synthesis.

Facilitator: Georges Michelson-Dupont

Georges is retired from the manufacturing industry. He and his wife, both long-time readers, live near Fontainebleau in the Paris area where they run study groups and organize seminars.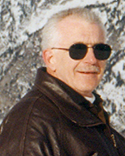 5. Course Title: Personality—A Unique Gift from God
Level: Advanced

Papers: 1, 56, 112, and sections from Foreword, 5, 12, and 16

Description: This course involves an in-depth study of what personality is by defining its attributes, how it functions, where it originates, and its destiny; a fascinating probe into the realities of eternal individuality. Participation requires a devotion to and perseverance with newly revealed concepts. A good knowledge of The Urantia Book is helpful.

Facilitator: Ray Gardini

Formerly a small business entrepreneur, Ray is retired and lives in Akron, Ohio. He attended Borromeo Seminary, studied at the L'Universite de Montpellier, graduated from Jesuit–John Carroll University, is a Vietnam veteran, and has been a reader of The Urantia Book since 1986.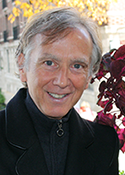 6. Course Title: The Thought Adjuster—Our Passport to Eternity
Short Course!

Level: All Readers

Papers: 107 and 108

Description: One of the most profound revelations of The Urantia Book is what we are taught about the Thought Adjusters. This course is a study of the Divine Presence indwelling each of us. What are Thought Adjusters? Where do they come from? What do they create in us? What is their ministry? What is their mission? How can we collaborate with them?

Facilitator: Guy Perron

Guy has been a devoted student of The Urantia Book since 2000 and has worked vigilantly and diligently ever since to put into practice and share its incomparable teachings in his daily living.
-----------------------------------
-----------------------------------
A message from the director of UBIS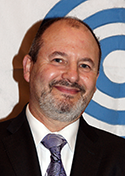 Dear students of The Urantia Book,
Thank you for your interest in taking an online course with UBIS. If you are considering applying for one of the courses next semester, we ask you to carefully read the following information.
Thank you in advance,
Georges Michelson-Dupont

Each UBIS course has been designed for beginning, intermediate, or advanced students of The Urantia Book. Before you subscribe, please ask yourself if you have the interest, the time, and the commitment to follow the entire session, which is ten weeks long and requires a weekly minimum commitment of five hours.

The facilitators are all volunteers and have dedicated a large amount of their time preparing these courses. It is expected that each student attend the course regularly.

Class size is limited so if you are not sure of your ability to fulfill the requirements, please refrain from registering at this time. You can always attend a future course. UBIS offers courses three times a year: January, April, and September.

We appreciate your cooperation.

---------------------------

In order to increase our visibility within the Urantia Book community, we have designed a three-page pamphlet to be handed out in study groups, seminars, and conferences: http://www.urantia.org/sites/default/files/docs/3-PAGES-PAMPHLET-ENGLISH.pdf