Course Schedule and Registration Information
Printer-friendly version
Send by email
Urantia Book Internet School (UBIS)
Registration opens on Monday, April 9.
Orientation begins on Monday, April 16.
Courses begin on Monday, April 23.
During Orientation week you will be able to answer roll call, post a personal introduction, and meet the other students.
If you have never taken a UBIS course, you may open an account.

1) Course Title: The God and Man Connection—True Religion and the Faith of Jesus
Level: All Readers

Papers:101, 110, 160, 161, and 196

Description: Religion is a human experience ranging from a primitive fear of God to a conscious, evolutionary process of sonship with our Universal Father. We will explore the simultaneous distance from and closeness to God as we ascend towards him with the assistance of the Thought Adjuster, the Spirit of Truth, and an increasing comprehension of the living faith of Jesus.

Teacher-Facilitator: Jesus Rivera

Jesus Rivera lives in Miami, Florida. He is a college professor and has studied The Urantia Book for several years. He has been teaching spirituality for over two decades, both personally and online, to encourage truth-seekers' passion for God.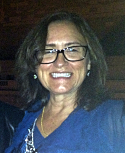 2) Course Title: Ministry of the Infinite Spirit and The Universe Mother Spirit
Level: All Readers

Papers: 34, 113, 114, and sections from Papers 8, 9, 36, and 93

Course Description: In the divine plan of the Universal Father and the Eternal Son to draw to themselves all truth-loving souls on all the worlds of time and space, the Infinite Spirit has dedicated significant efforts to support this mission. The Third Source and Center provides patient ministry to all personal beings, and is the ancestor of creature mind, which is bestowed in the local universes by a Creative Daughter of the Infinite Spirit. In this course we will seek an understanding of the origin and significance of our Local Universe Mother Spirit, a new and unique representation of the Infinite Spirit, who is the companion to the Creator Son in his organization and ministry to the local universes. We will study the Mother Spirit's various orders of ministering spirits who so willingly serve mortals, with gentle and loving ministry, through their evolutionary and spiritual progression.

Teacher-Facilitator: Rhonda McColgan

Rhonda McColgan is retired from the business world and is pursuing her interests in the arts and in her community in Florida. She has two adult children both off on their own adventures. The Urantia Book has been an important part of her life for many years, and she continues to discover new meanings and expands on ones already gained from these remarkable teachings. She has taken several UBIS courses and became a UBIS Teacher-Facilitator in 2014.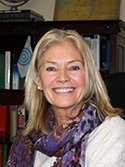 3) Course Title: Mortal Mind—Genesis, Evolution, and Destiny
Note: This is a short duration, six-week course.

Level: Intermediate to Advanced

Papers: 110 and 111, and sections from the Foreword, 1, 12, 16, 34, 36, 65, 108 and 112

Course Description: "Material mind is the arena in which human personalities live, are self-conscious, make decisions, choose God or forsake him, eternalize or destroy themselves." (111:1.3) Stunning and powerful! We each know we have a mind. We know we can think and make decisions. We have ideas about right and wrong, cause and effect. We have feelings. We can perceive reality. But what do we know about the origin of mind? What pre-existent realities have set this stage? What is its true nature? How does it evolve? And what is its true purpose? The objective of this short course will be to examine the revelatory material in The Urantia Book regarding the genesis, evolution, and destiny of our mind and its relationship to personality and soul.

Teacher-Facilitator: Marta Elders

Marta has been a student of The Urantia Book for over forty years. She is married with two adult sons who have blessed her with two delightful daughters-in-law and five marvelous grandchildren. She lives in Connecticut with her husband where she practices psychology.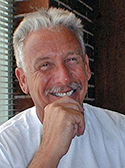 4) Course Title: A Study of the Foreword
Level: Intermediate to Advanced

Papers: The Foreword

Course Description: The Foreword defines the terms that form the basis for the revealed truths contained in The Urantia Book. It is an invaluable study reference of spiritual and cosmological terms and concepts. We will survey these terms and concepts closely to build an understanding and comprehension that will greatly deepen our appreciation for the subsequent papers and will stimulate more profound future studies. Some of the topics and terms to be studied will include the Universal Father, Deity, Divinity, the Supreme Being, God the Sevenfold, and God the Absolute.

Teacher-Facilitator: Michael Hill

Michael Hill, an active reader for more than fifty years, has given many presentations at Urantia conferences over the years. He is a retired high school teacher, a marriage, family and child counselor, and an educational consultant on land use. He currently lives on his small farm in the Coast Range of central Oregon.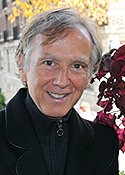 5) Course Title: Our Quest for Consciousness
Level: Advanced

Papers: Selected readings from fifteen Papers in The Urantia Book

Course Description: This course will guide us to a better understanding of what is involved in the great challenge to modern man—achieving better communion with the Divine Presence during his great adventure in the flesh from self-consciousness to God-consciousness through soul-consciousness.

Teacher-Facilitator: Guy Perron

Originally from Montreal, Canada, Guy is now living in Belgium and working diligently to put into practice the incomparable teachings of The Urantia Book in his daily living. He also travels extensively to share these beautiful truths with others. He is the father of three young women, ages 23, 24, and 25, and has been a devoted student of the book since 2000.
-----------------------------------
If a course is not full, we will continue to accept enrollments through Sunday, April 22.
-----------------------------------
A message from the director of UBIS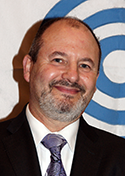 Dear students of The Urantia Book,
Thank you for your interest in taking an online course with UBIS. If you are considering applying for one of the courses next semester, we ask you to carefully read the following information.
Thank you in advance,
Georges Michelson-Dupont

Each UBIS course has been designed for beginning, intermediate, or advanced students of The Urantia Book. Before you subscribe, please ask yourself if you have the interest, the time, and the commitment to follow the entire session, which is ten weeks long and requires a weekly minimum commitment of five hours.

The facilitators are all volunteers and have dedicated a large amount of their time preparing these courses. It is expected that each student attend the course regularly.

Class size is limited so if you are not sure of your ability to fulfill the requirements, please refrain from registering at this time. You can always attend a future course. UBIS offers courses three times a year: January, April, and September.

We appreciate your cooperation.

---------------------------

In order to increase our visibility within the Urantia Book community, we have designed a three-page pamphlet to be handed out in study groups, seminars, and conferences: https://www.urantia.org/sites/default/files/docs/3-PAGES-PAMPHLET-ENGLISH.pdf