Course Schedule and Registration Information
Printer-friendly version
Urantia Book Internet School (UBIS)
The September trimester is now in session.
Here are the courses currently being offered.
Different courses will be offered for the January trimester and will be posted in December.
Registration opens on Monday, January 3.
1. The Universal Father
Level: Basic

Papers: 1, 2, 3, 4, 5

Course Description: Who is God? What is he? How are we to know him? In this course we will study the opening papers of The Urantia Book, which reveal the personality, nature, and attributes of God, our Universal Father. We will read the invitation to seek him out, to embark upon "the supreme adventure of the inhabitants of all the worlds of time and space," and hear the divine commandment to know him and aspire to become like him and share in his divine perfection and love.

Teacher-Facilitator: Tim Duffy

Tim has been studying The Urantia Book for almost 40 years. He is a recovering lawyer and currently works with his wife running four eyelash-extension studios, and for a tech startup focused on performance assessments and training for cyclists and other endurance athletes. He lives in the Chicago area, and is anxiously waiting for his son, currently in college, to embark on his planned career as a commercial airline pilot so he can fly for free.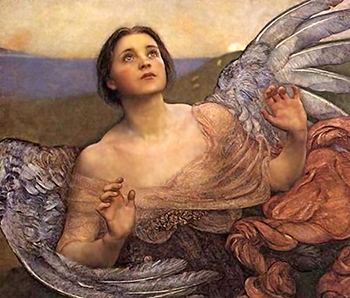 2. Ministering Spirits of the Local Universe
Level: Basic

Papers: 38, 39, 48, 113

Course Description: Our local universe of Nebadon is brimming with splendid spirit personalities who minister to mortals both here on Urantia and also in our subsequent morontia life. During this study we will explore the wonderful assortment of angels, including the seraphim, cherubim, and sanobim, who are instrumental in assisting us in the earliest stages of our ascent to Paradise. Besides receiving the service of our angelic helpers, we are also assisted by numerous other devoted celestial personalities, such as midwayers, morontia companions, and reversion directors. This course will focus on learning more about each of these beings who support and minister to us, here on Urantia and after our death when we begin our morontia life. Together we will cultivate an appreciation of these helpful and loving friends and companions!

Teacher-Facilitator: Michelle Kaiser
Michelle lives in Colorado with her husband and grown daughter, where she teaches meditation and works as a family nurse practitioner. She was introduced to The Urantia Book by her father-in-law in 2003, and she proceeded to read it in its entirety. From there she began taking multiple courses through the Urantia Book Internet School and later became a teacher-facilitator.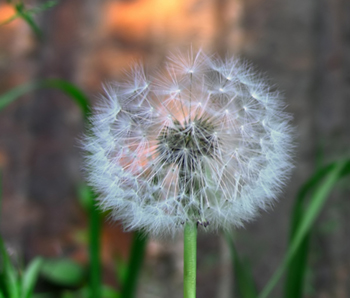 3. The Thought Adjuster—Our Passport for Eternity
Note: this is a short duration course of six weeks.

Level: Basic

Papers: 107, 108

Course Description: This course is a study of the divine presence indwelling each of us. What is a Thought Adjuster? Where does the Mystery Monitor come from? What does the presence of God create in us? What are the ministry and the mission of our divine indweller? How does the Spirit work within us? How do we actually connect and relate with God's Spirit within? How can we collaborate wholeheartedly with our Thought Adjuster? How can we experience and live this reality every day? Together we will explore many answers to these intriguing questions.

Teacher-Facilitator: Guy Perron

Guy is a dedicated student of The Urantia Book since 2000, and he works wholeheartedly at living and sharing its incomparable teachings in his daily living in many spheres of activity: workshops, conferences, prisons, UBIS, seminars, and retreats.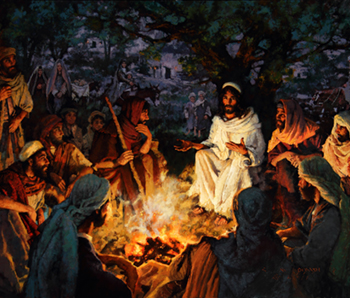 4. Preparing for the Preaching Tours
Level: Basic

Papers: 142, 143, 144, 145

Course Description: We will follow the adventures of the apostles in the ten months before they began their first preaching tour, as they travelled from Jerusalem and preached in the towns and villages throughout Samaria and the Decapolis on their way to Galilee. Jesus presented these extraordinary men and the disciples of John the Baptist with many new lessons about his ministry here on earth. Join us as we learn how their devotion to Jesus throughout times of joy, sorrow, and bewilderment allowed them to integrate the qualities needed to become powerful ambassadors of the kingdom of heaven.

Teacher-Facilitator: Hara Davis

Hara has been a reader of The Urantia Book for just over 20 years. She has designed a series of visual study aids about The Urantia Book and has participated in study groups and conferences. She has worked in education in many different countries and now lives in Scarborough in north-east England.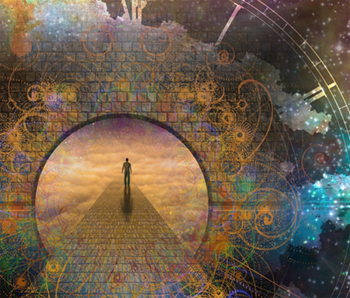 5. Our Physical, Morontial, and Spiritual Progression
Level: Intermediate

Papers: 30:4, 47, 48, 110, 111, 112

Course Description: During this course we will explore what happens after physical death and beyond: from the emergence of the immortal soul and the fostering of its growth in the human experience, to the awakening from death as morontial beings, to crossing the threshold into spirit reality to begin again in our ongoing evolution. Physical death is only a new beginning of unending adventure, discovery, and attainment of perfection.

Teacher-Facilitator: Rhonda McColgan

Rhonda lives in Florida, is retired from the business world, and enjoys exploring new interests. She has two adult children who are embarking on their own life adventures. The Urantia Book has been an important part of her life since 2000. She became a teacher-facilitator in 2014 after taking several UBIS courses.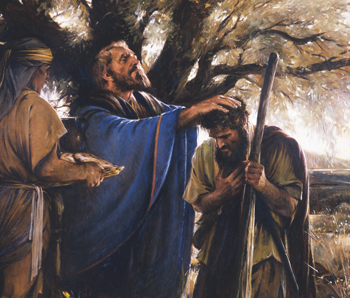 6. Melchizedek and the Notable Legacy of His Mission
Level: Intermediate

Papers: 93, 94, 95, 98

Course Description: Machiventa Melchizedek voluntarily undertook the mission of keeping the light of truth and reviving the lost idea of one God on Earth. He prepared Palestine for the bestowal of Michael of Nebadon. In this course we will discover the background of his appearance as the priest of El Elyon, the agreement between divinity and humanity requiring faith as the only ticket to salvation, and the spread of his teachings around the world. Join us as we learn about the mission and legacy of "one of the most unique of all characters ever to become connected with the history of Urantia."

Teacher-Facilitator: Krystyna Wardega-Piasecka

Krystyna is first and foremost a mother, but also a Polish engineer working for the Norwegian government. She is fascinated with all kinds of scientific research and the history of lost civilizations. A few years ago, during her search for the truth she found The Urantia Book in Polish, and since then it has become a base for her further search and an exponent of everyday philosophy.