Course Schedule and Registration Information
Printer-friendly version
Urantia Book Internet School (UBIS)
The April trimester is now in session.
Here are the courses currently being offered.
Different courses will be offered for the September trimester and will be posted in August.
Registration opens on Monday, September 9.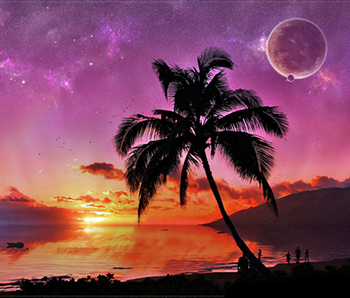 1) After Urantia: Mansion Worlds and Morontia Life
Level: New Readers, but all readers welcome!

Papers: 45, 46, 47, 48

Description: We cannot yet live beyond our present mortal adventure on Urantia, but through our mind, our imagination, and the perusal of these papers, we can experience a foretaste of what our existence may be like after our life on Urantia is over. This course will take us through an exploration of our local system, the seven mansion worlds, Jerusem, and life as new morontia beings in the glory and grandeur of the morontial abodes. We have much to be thankful for in what awaits us!

Teacher-Facilitator: Pam Maunakea
Pam has been a reader of The Urantia Book since 1970 when a friend in high school loaned her a copy. Upon graduation, her friend gave it to her as a graduation gift, and since then she has read the book front to back several times. Her book is marked with the 803 excerpts noted in Clyde Bedell's Concordex of The Urantia Book. She has two adult children and will become a first-time grandmother in June 2019.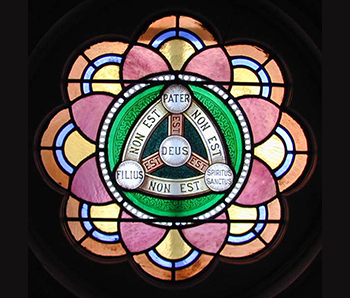 2) The Limitless Trinity of Father, Son, and Spirit
Level: All Readers

Papers: 1, 6, 8, 10

Description: This course offers a compelling journey into the revealed nature and attributes of the three singular Paradise Deities—Father, Son, and Spirit—as they function in their own individual names, but also in the combined and unified ministry to their creation. When these three individual Deities unite as one in the Trinity, they function in ways that are so much more than the sum total of their singular attributes. The Paradise Trinity provides for the full expression and liberation of the Father, Son, and Spirit in their personal ministry of love and mercy to their creation. We will contemplate the individual Deities, but ultimately, we will discover how they are limitlessly liberated as a co-ordinate Trinity and what this means to our own lives.

Teacher-Facilitator: Rhonda McColgan

Rhonda lives in Florida, is semi-retired from the business world, and enjoys exploring new interests. She has two adult children who are embarking on their own life adventures. The Urantia Book has been an important part of her life since 2000. She has taken several UBIS courses and became a UBIS teacher-facilitator in 2014.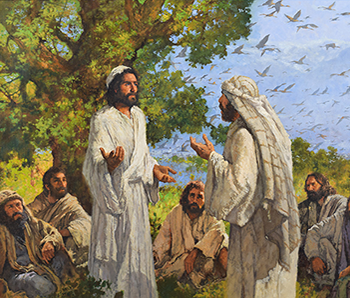 3) Jesus the Master Teacher
Level: All Readers

Papers: Selections from 128, 129, 130, 138, 148, 149, 151, 152, 155

Description: In The Urantia Book we learn fascinating details about Jesus's family life and journey into adulthood. He learned trades, skills, and facts that were useful not only to his own curious mind, but also in interacting with and helping other people. He spent his early life rearing and teaching his family, and later traveling and appreciating the lives of the many diverse peoples of our world. He began gradually to step out into the wider world to more completely prepare himself for his teaching career. During this course we will look at Jesus' preparation before his public ministry; then consider how he trained his apostles and evangelists to focus on his simple but life transforming message, and lastly how this may still impact our lives today.

Teacher-Facilitator: Carolyn Prentice

Carolyn has been reading The Urantia Book for 26 years. She has taught communication at several colleges for a total of 33 years. At present, she continues to teach part-time, sings in two choirs, and lives with her husband on a small sustainable farm in South Dakota. 
4) The Development of Modern Civilization
Level: All Readers

Papers: 77, 78, 79, 80, 81

Description: "Thirty-five thousand years ago the world at large possessed little culture. Certain centers of civilization existed here and there, but most of Urantia languished in savagery." (78:1.2) The Urantia Book reveals a series of fascinating events intended to improve the natural evolution of the human race. We will study these roots of our civilization by examining our biological, intellectual, moral, and spiritual history.

Teacher-Facilitator: Bruce Johnson

Bruce was introduced to The Urantia Book in Colorado at age 21. He is now retired from psychiatric nursing and lives in Ithaca, New York, where he enjoys a wonderful study group, and of course, learning from UBIS classes.
5) The Family and Home—Our Greatest Human Achievement 
Level: All Readers

Papers: 82, 83, 84, and selected sections from 72, 74, 142, 160, 177

Description: In this course we will explore the central role that is played by the human family in the march of civilization on our planet. We will seek to discover the wisdom and advice offered in The Urantia Book to assist us in all phases of family life, including establishing a home, rearing children, and ongoing parenting and grand parenting.

Teacher-Facilitator: Ralph Zehr M.D.

Ralph has been studying The Urantia Book with his wife Betty since finding it in 1967. He is the father of a daughter and son and has three grandchildren. He is a retired radiologist from a large multi-specialty clinic and teaching hospital. Teaching has always been one of the most rewarding aspects of his career.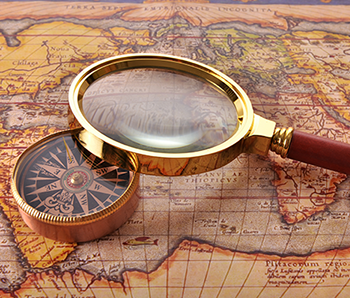 6) A Study of the Foreword
Level: Intermediate to Advanced

Papers: The Foreword and selected sections

Description: The Foreword defines the terms that form the basis for the revealed truths contained in The Urantia Book. It is an invaluable study reference of spiritual and cosmological terms and concepts. We will survey these terms and concepts closely to build an understanding and comprehension that will greatly deepen our appreciation for the subsequent papers and stimulate more profound future studies. Some of the topics and terms to be studied will include Deity, Divinity, the Supreme Being, the Paradise Deities, God the Sevenfold, the three Absolutes, and God the Absolute.

Teacher-Facilitator: Michael Hill

Michael has been an active reader for more than 50 years and has given many presentations at Urantia conferences. He is a retired high school teacher; a marriage, family, and child counselor; and an educational consultant on land use. He currently lives on his small farm in the Coast Range of central Oregon.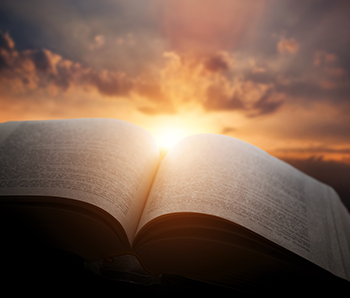 7) Revelation: Illuminating Our Destiny Pathway
Note: This is a short duration course of six weeks.

Level: Advanced

Papers: Selections from Throughout The Urantia Book

Description: An Archangel of Nebadon says this about revealed truth: "You cannot perceive truth until you feelingly experience it." (48:7.18) Revelation is the process used by our celestial superiors and the indwelling "Spirit of God" to unveil divine realities in The Urantia Book. During this study we will seek to personally engage these expressions of higher truth not simply as words comprehensible by the intellect alone. Rather, we will together seek the deeper "living" experience embodied in these words, which leads to the transformative illumination of truth within our minds and souls, and an understanding of our pathway to our divine destiny.

In the first part of this course, we will seek an enhanced comprehension of revelation. During the second part of our study, we will briefly consider six individual revelations of new truth offered in The Urantia Book in order to perceive together their meaning, impact, directional value, context, and significance for our growth Godward—that is, their illumination of our onward journey.

Teacher-Facilitator: David Elders

David and his wife Marta have been students of The Urantia Book since 1970 as well as active members of Urantia Book community life and organizations. They have been married for 53 years and have two married sons and five wonderful grandchildren. They have lived in southwestern Connecticut for most of their lives.
-----------------------------------
A message from the president of UBIS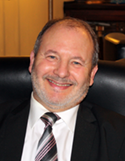 Dear students of The Urantia Book
Each UBIS course has been designed for beginning, intermediate, or advanced students. Before you enroll, please ask yourself if you have the interest, the time, and the commitment to follow the entire session, which is ten weeks long and requires a commitment of approximately three to five hours per week.
The facilitators are all volunteers and have dedicated a large amount of time preparing these courses. It is expected that each student attend the course regularly.
Class size is limited so if you are not sure of your ability to fulfill the requirements, please refrain from registering at this time. You can always attend a future course. UBIS offers courses three times a year: January, April, and September.
Thank you for your understanding and cooperation,
Georges Michelson-Dupont