Course Schedule and Registration Information
Printer-friendly version
Urantia Book Internet School (UBIS)
The January trimester is now in session. Here are the courses currently being offered.
Different courses will be offered for the April trimester and will be posted in March.
Registration opens on Monday, April 20.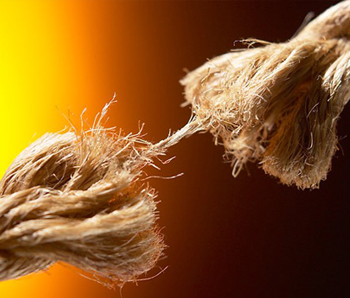 1) The Lucifer Rebellion: Consequences and Repercussions
Note: This is a short duration course of six weeks.

Level: All Readers

Papers: 53, 54, and sections of 66 and 67

Description: Approximately 200,000 years ago the System Sovereign, Lucifer, a brilliant primary Lanonandek Son, solidified his free-will choice and declared his disloyalty to the Father's plan as articulated in the Lucifer manifesto. Following this declaration there was "war in heaven." With the support of Satan and Caligastia, Urantia was thrust into a system-wide rebellion, our universe circuits were disconnected, and we became an isolated sphere in the system of Satania. In this short course we will explore the how, the why, the meaning, and the substantial consequences of this rebellion, as we consider its significance to us personally and collectively, as individuals and as planetary and system citizens.

Teacher-Facilitator: Marta Elders
Marta completed her first reading of The Urantia Book in the 1970s and has been an avid student since that time. She lives in Connecticut where she is a practicing psychologist. Her sons have blessed her with five amazing grandchildren who bring her great joy. Her passion is soul work.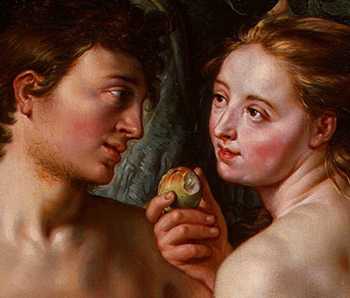 2) Adam and Eve
Level: All Readers

Papers: 73, 74, 75, and 76

Description: In this course we will review the second epochal revelation to Urantia, dispatched by the authority of the System Sovereign of Jerusem in Satania wherein Urantia exists. We will follow the progression of events that led to the arrival of our Planetary Adam and Eve, the Material Son and Daughter. We will then study the administration and the difficulties they experienced on their mission to uplift the existing conditions of the evolutionary human race.

Teacher-Facilitator: Tom Hansen

Tom Hansen lives in Bronx, New York. He is retired from the capital medical equipment industry in which he worked both as a representative and as a business owner. He is a long-time reader and participator in many study groups and discussions. This is Tom's seventh UBIS course.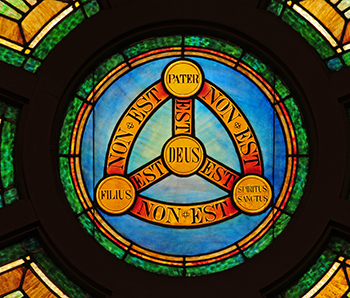 3) The Paradise Trinity—the Original Pattern of Service
Level: All Readers

Papers: 10, 16, 18, 19

Description: Our course will study the Paradise Trinity and its very first orders of created beings. We will focus on the common thread of service inherent within their wide-ranging functions. Through our study, we will use a coordinated approach by exploring origins, history, and destiny.

Teacher-Facilitator: Bruce Johnson

Bruce was introduced to The Urantia Book in Colorado when he was 21 years old. He is now retired from psychiatric nursing and lives in Ithaca, New York. Ten years ago, he discovered the Urantia Book Internet School and a wonderful local study group. He recently gave a presentation on consciousness at the Urantia Foundation 2019 Science Symposium.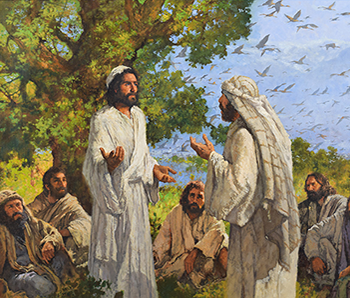 4) Jesus the Master Teacher
Level: All Readers

Papers: Selections from 128, 129, 130, 138, 148, 149, 151, 152, 153, 155

Description: In The Urantia Book we learn fascinating details about Jesus's family life and journey into adulthood. He learned trades, skills, and facts that were useful not only to his own curious mind, but also in interacting with and helping other people. He spent his early life rearing and teaching his family, and later traveling and appreciating the lives of the many diverse peoples of our world. He began gradually to step out into the wider world to more completely prepare himself for his teaching career. During this course we will look at Jesus' preparation before his public ministry, then consider how he trained his apostles and evangelists to focus on his simple but life transforming message, and lastly how this may still impact our lives today.

Teacher-Facilitator: Carolyn Prentice

Carolyn has been reading The Urantia Book for 26 years. In addition to serving on various UAI committees, editing and writing for the UAI Journal for many years, facilitating spiritual retreats for women with the Daughters of God, and occasionally speaking at Urantia conferences, she has taught communication at several colleges for a total of 33 years. At present, she writes, sings in two choirs, and lives with her husband on a small, sustainable farm in South Dakota.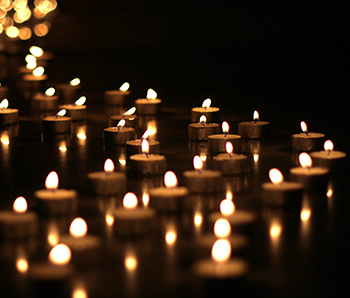 5) Your Soul—The Real You—Origin, Growth, and Destiny
Level: Intermediate to Advanced Readers

Papers: Selections from 101, 108, 110, 111, and selections from Part IV

Description: : During this course we will learn that each one of us has been given a lifetime to grow a soul worthy of resurrection as a morontia being on the mansion worlds, guaranteeing our eternal survival. We will explore together the origin, growth, and destiny of the soul. We will discover how prayer, worship, and loving service contribute to soul growth, and that as we choose to do the Father's will, our Adjuster will grow our soul, leading to soul consciousness that can assist us in our spiritual progress.

Teacher-Facilitator: Ralph Zehr M.D.

Ralph has been studying The Urantia Book with his wife, Betty, since finding it in 1967. He is the father of a daughter and son and has three grandchildren. He is a retired radiologist from a large multi-specialty clinic and teaching hospital. Teaching has always been one of the most rewarding aspects of his career.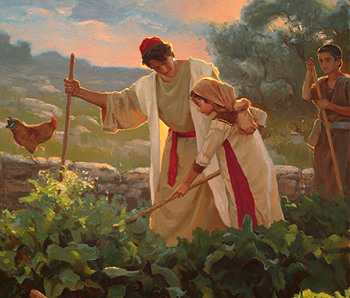 6) Exploring the Mind of Young Adult Jesus
Level: All Readers

Papers: 124, section 6, and 125–129

Description: This course examines how Jesus lived his life as a maturing young adult, from his graduation from synagogue school until he departed for Rome. Jesus was forced to make many decisions regarding his education, career, the financial support of his family, his social standing in the community, prestigious offers of employment, and even a romantic interest. Together we will study those momentous decisions and observe how they impacted his later public ministry. We will also explore ways to apply his decision-making methods in our own personal lives. "You may not aspire to live his life, but you can resolve to live your lives even as, and by the same means that, he lived his." 129:4.7 (1425.6)

Teacher-Facilitator: Michael Zehr

Michael began reading The Urantia Book with his family while a teenager and has continued to study it for four decades. Teaching and learning are lifelong passions, as well as meeting people from around the world. Michael is a computer scientist by profession and resides in Central Florida. He has been Urantia Book Internet School's webmaster since 2014.