Course Schedule and Registration Information
Printer-friendly version
Send by email
Urantia Book Internet School (UBIS)
Below are the courses currently in session for the April 2016 trimester.
Registration for the next trimester will open on Monday, September 5.
Courses for the September trimester will be posted in August. Please check back!
To visit the UBIS website please click here.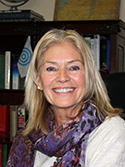 1. Course Title: The Early Evolution of Man
Course Level: All Readers

Papers: 62, 63, 64, 65, and 68

Course Description: Evolution is a divine design masterfully executed and facilitated by several orders of beings such that perfection will ultimately appear from imperfection. We will study mankind's early evolution and how the human species emerged and developed. We will consider our earliest animal heritage as we explore the perceptions, thoughts, feelings, decisions, actions, and progress that have resulted in the birth of civilization.

Teacher/Facilitator: Marta Elders

Marta has been studying The Urantia Book for the past 40 years, and it informs and inspires all aspects of her life. She is a licensed psychologist with a private practice in Connecticut where she lives with her husband, Dave. She has two married sons and five grandchildren who continue to delight and surprise her moment by moment.

2. Course Title: The Ministry of Divine Sonship to the Ascending Mortals of Time and Space
Course Level: Intermediate-Advanced

Papers: 20, 21, 22, and 35

Course Description: In this course we will learn of the magnificent careers of the Paradise Sons of God, The Trinitized Sons of God, and the Local Universe Sons of God. We will see how these supernal beings lovingly serve and facilitate the inward progress of the ascending mortals of time toward our Havona destination and eventual Paradise goal.

Teacher/Facilitator: Dennis Sword

Dennis has been a reader of The Urantia Book for over 30 years. He has participated in local study groups, has been a UBIS student, and is currently serving as a T/F and a UBIS board member. Dennis lives with his family in Dundee, Oregon, and he enjoys traveling, gardening, and hiking.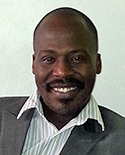 3. Course Title: Evolution of Civilization ― The Advancement and Harmonization of Humanity
Course Level: Intermediate

Papers: 68, 69, 70, and 71

Course Description: This course will examine the beginning of human civilization, its importance and effects on humanity, the emerging human institutions and their relevance towards human civilization, the role of civilization in man's quest for spiritual enlightenment, and the underlying effects of civilization on man's mores. We shall further look at human government and development of state and their contribution towards man's civilization and God-consciousness among humans.

Teacher/Facilitator: Khatuhkira Bernard

Khatuhkira Bernard is a Ugandan. He works and lives in Uganda as an architect and a financial analyst. He discovered The Urantia Book in 1997 and has been reading it since then.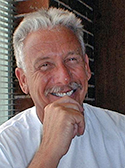 4. Course Title: Deity, Divinity, and God
Course Level: Intermediate-Advanced

Papers: 1, 6, 8, and sections from the Foreword

Course Description: The goal of this course is to provide an opportunity to develop a deeper and clearer understanding of Deity, divinity, and God, as well as the three persons of Deity―The Universal Father, The Eternal Son, and The Infinite Spirit. Our discussions will allow us to share and clarify our concepts and understandings of these basic definitions and of the three existential persons of Deity.

Teacher/Facilitator: Michael Hill

Michael, an active reader for over 50 years, has given many presentations at Urantia conferences. He is a retired high school teacher, a marriage, family, and child counselor, and an educational consultant on land use. He currently lives on his small farm in Alsea, Oregon.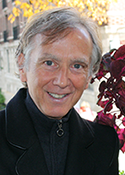 5. Course Title: The Inner Life
Course Level: Intermediate-Advanced

Course Description: This course is a topical study on the inner life during which we will deepen our understanding of it and how to develop it. Together we will find answers, among many others, to the following questions: What is the purpose of an inner life? Why is it so essential to our spiritual growth? Why is only the inner life creative? What is the purpose of worshipful meditation and prayer?

Papers: 111, and sections from 3, 4, 30, 34, 48, 100, 101, 110, 143, 160, 180, and 193

Teacher Facilitator: Guy Perron

Guy Perron is from Montréal, Canada. When he totally immersed himself in the teachings of The Urantia Book in 2000, he felt right away that he was blessed with an amazing gift, a great and powerful work of love on our Father's Love...real morontial food for our souls, for his soul.

6. Course Title: Sermons and Discourses of Jesus
Course Level: All Readers

Papers: 140, and sections from 133, 143, 144, 146, 148, 149, 156, and 159

Course Description: This course is an inspiring study of selected discourses and sermons given by the Master to his followers. We will study in-depth the value of the practices of prayer and worship in the lives of believers. Additional discourses given by Jesus that will be covered in this class include the nature and purpose of suffering, self-mastery, mercy, forgiveness, and justice.

Teacher/Facilitator: Mary Steigerwald

Mary Steigerwald is a fiber artist living in a small solar-powered home in the rural mountains of northern New Mexico. She has three grown daughters and two grandchildren. Mary has been studying The Urantia Book for 25 years.
-----------------------------------
A message from the director of UBIS
Dear students of The Urantia Book,
Thank you for your interest in taking an online course with UBIS. If you are considering applying for one of the courses next semester, we ask you to carefully read the following information.
Thank you in advance,
Georges Michelson-Dupont

Each UBIS course has been designed for beginning, intermediate, or advanced students of The Urantia Book. Before you subscribe, please ask yourself if you have the interest, the time, and the commitment to follow the entire session, which is ten weeks long and requires a weekly minimum commitment of five hours.

Teacher-facilitators are all volunteers and have dedicated a large amount of their time preparing these courses. It is expected that each student attend the course regularly.

Class size is limited so if you are not sure of your ability to fulfill the requirements, please refrain from registering at this time. You can always attend a future course. UBIS offers courses three times a year: January, April, and September.

We appreciate your cooperation.