Course Schedule and Registration Information
Printer-friendly version
Send by email
Urantia Book Internet School (UBIS)
The April trimester is now in session. Here are the courses currently being offered.
Different courses will be offered for the September trimester and will be posted in August.
Enrollment opens on Monday, September 11.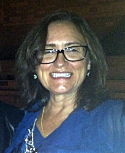 1. Course Title: Mortal Evolution—Physical, Morontial, and Spiritual
Level: New readers

Papers: 47, 48, 110, 111, 112, and Paper 30, section 4.

Description: During this course we will explore what happens after physical death and beyond: from the emergence of the immortal soul and the fostering of its growth in the human experience, to the awakening from death as morontia beings, to crossing the threshold into spirit reality to begin again in our ongoing evolution. Physical death is only a new beginning of unending adventure, discovery, and attainment of perfection.

Facilitator: Rhonda McColgan

Rhonda McColgan lives in Florida, is retired from the business world, and enjoys exploring new interests. She has two adult children who are embarking on their own life adventures. The Urantia Book has been an important part of her life since 2000. She has taken several UBIS courses and became a UBIS facilitator in 2014. This will be her third course offering for UBIS.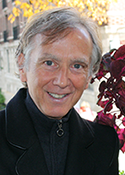 2. Course Title: Rodan's Greek Philosophy and the Art of Living
Level: All readers

Papers: 160 and selected sections from 83, 84, 101, 133, and 155.

Description: Course Description: How to live wisely? Adopting the Greek philosophy of Rodan and enhancing it with the gospel of the kingdom is certainly a good step in this direction. In this course we will explore the possibilities of practicing the art of living, of living the religion of the ideal as taught by Jesus, and of gaining spiritual maturity in order to gradually become true spiritual philosophers.

Facilitator: Guy Perron

Guy Perron is from Montréal, Canada. When Guy totally immersed himself in the incomparable teachings of The Urantia Book in 2000, he felt immediately blessed with a great and powerful work of love derived from our Father's love—an amazing gift of morontial food for the soul.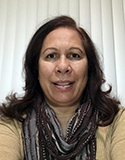 3. Course Title: Understanding and Transcending Personal Human Nature
Level: All readers

Papers: 2, 111, 128, and 129.

Description: Our primary task in this life is to know God and to desire to be like him. First, we will study God's nature, then our own human nature, and then intuit how to make the gradual transition of transcending it. Jesus did it in one short lifetime. We may require more time to achieve this, but we have the marvelous opportunity to begin this adventure today. We will begin our lives on the next level exactly where we end them down here.

Facilitator: Pam Maunakea

Pam was introduced to The Urantia Book in 1970, while still in high school, by one of her best friends on the island of Oahu in Hawaii. In 1999 she discovered the Urantia Book Internet School and was thrilled to be able to finally communicate with like-minded truth seekers. She lives in Southern California and has worked at a small university for the past twenty-nine years.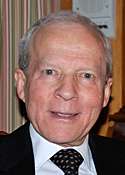 4. Course Title: Angels, Our Living Ladder from Chaos to Glory
Level: Intermediate

Papers: 26, 28, 38, and selected sections from 27.

Course Description: Course Description: Beginning with the primary supernaphim on Paradise, our course of study will descend the living ladder of spiritual ministers down through Havona, Orvonton, and Nebadon, ending on Urantia with the guardians of destiny, who live so near and do so much for us.

Facilitator: Ralph D. Zehr

Ralph and his wife, Betty, found The Urantia Book in Ghana, West Africa, in 1967 while he was working as a missionary doctor. They have been reading and studying it ever since. They have two adult children, both of whom are readers. Ralph spent almost his entire medical career in a large multispecialty clinic and teaching hospital. Now, in retirement, he and Betty are deeply involved with UBIS.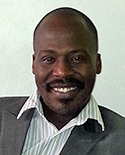 5. Course Title: The Eternal Son and the Paradise Sons of God
Level: Intermediate to advanced readers

Papers: 6, 7, 20, and 21.

Description: This course will explore the relationships of the Eternal Son and the Paradise Sons of God. We will examine their different roles and relationships with God, and with us as individual mortals on the worlds of time and space. We shall discuss and delve into the nature and missions of the Eternal Son, the Avonal and Daynal Paradise Sons of God, and the Paradise Creator Sons. We will seek to discover their individuality and distinctiveness, and how each of them works in their unique capacities to achieve the purposes of God's universal plans.

Facilitator: Khatukhira Bernard

Khatukhira lives and works in Uganda as an architect and financial analyst. He discovered The Urantia Book in 1997 and has been reading it since that time.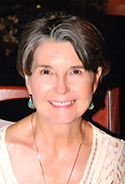 6. Course Title: The Evolving Concept of God from the Time of the Melchizedek of Salem to the Present Age
Level: Intermediate to Advanced readers

Papers: 94, 95, 96, 98, 170, and selected sections from 93 and 97.

Course description:Course Description: Human concepts about God are an evolving and exciting work in progress that range from the primitive to the most sublime. During this course we will focus on how the concept of God has developed, from the times of the emergency bestowal of Machiventa Melchizedek, through the bestowal of our Creator Son, and culminating in a deeper look at our personal understanding of who God is today. As we study together, we will gain an increased awareness of the challenge of melding evolutionary religion with the divine gift of revelation.

Facilitator: Deborah Goaldman

Deborah is a retired schoolteacher of science and math with a zest for learning and being of service to others. She has a prison ministry devoted to helping male inmates rehabilitate their lives and grow spiritually. Deborah has been a student of The Urantia Book since 1969 and has taken many courses through this school before becoming a facilitator herself.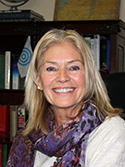 7. Course Title: The Ordination Sermon-A Master Philosophy of Life
NEW SHORT COURSE!

Level: Intermediate to Advanced readers

Papers: Sections from Papers 120, 136, 140, 143, 147, and 159.

Course description:Course Description: During this course we will explore the value, meaning, and inspiration of the ordination sermon that Jesus delivered to his twelve apostles. We will contemplate what it meant in the context of the fourth epochal revelation, and what it might also mean today through the fifth epochal revelation, not just collectively, but also personally as a guide in helping us to master our own philosophy of living. Initially we will consider this in the context of the advice given to Michael by Immanuel regarding his bestowal on Urantia, and then subsequently how it provided a foundation for the ongoing advice that Jesus gave to his apostles as they embraced their revelatory work, and ultimately how it may still personally influence our own lives today.

Facilitator: Marta Elders

Marta has been a student of The Urantia Book since the 1970s. She lives in Connecticut with her husband, Dave, where she is a licensed psychologist with a private practice. Her adult sons have blessed her with two delightful daughters-in-law and five marvelous grandchildren. Her joy is soul work.
-----------------------------------
A message from the director of UBIS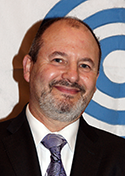 Dear students of The Urantia Book,
Thank you for your interest in taking an online course with UBIS. If you are considering applying for one of the courses next semester, we ask you to carefully read the following information.
Thank you in advance,
Georges Michelson-Dupont

Each UBIS course has been designed for beginning, intermediate, or advanced students of The Urantia Book. Before you subscribe, please ask yourself if you have the interest, the time, and the commitment to follow the entire session, which is ten weeks long and requires a weekly minimum commitment of five hours.

Teacher-facilitators are all volunteers and have dedicated a large amount of their time preparing these courses. It is expected that each student attend the course regularly.

Class size is limited so if you are not sure of your ability to fulfill the requirements, please refrain from registering at this time. You can always attend a future course. UBIS offers courses three times a year: January, April, and September.

We appreciate your cooperation.

---------------------------

In order to increase our visibility within the Urantia Book community, we have designed a three-page pamphlet to be handed out in study groups, seminars, and conferences: http://www.urantia.org/sites/default/files/docs/3-PAGES-PAMPHLET-ENGLISH.pdf