Course Schedule and Registration Information
Printer-friendly version
Send by email
Urantia Book Internet School (UBIS)
Below are the courses for the current trimester.
Different courses will be offered in April. Check back in March to see the new list!
To receive notifications about upcoming courses, please join our mailing list.
To visit the UBIS website please click here.

1. Course Title: Machiventa Melchizedek and His Teachings
Course Level: All readers

Course Description: This course will review the highly significant contributions of truth made by Machiventa Melchizedek while on his emergency incarnation, the societal penetration of these truths, and the consequences of their influence―beginning in the 19th century B.C.―upon the evolving religions of Urantia.

Papers: 93, 94, 95, 96, and 97

Teacher-Facilitator: Tom Hansen

Tom Hansen lives in Bronx, New York. He is retired from the capital medical equipment industry in which he worked both as a representative and as a business owner. He discovered The Urantia Book on Christmas Day, 1972, and began his first cover-to-cover reading in March 1973.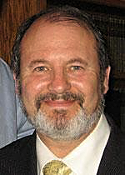 2. Course Title: The Inescapable Command
Course Level: Intermediate-advanced

Course Description: "Be you perfect as I am perfect" is the inescapable command that the Father has given as our eternal goal. Our topical study will explore pertinent teachings from The Urantia Book about this divine edict. We will seek to determine what this paradoxical injunction means, why it is our first duty and supreme ambition, and how we might meet this challenge effectively in our daily lives.

Papers: Selected sections from the Foreword and from Papers 1, 3, 7, 16, 26, 34, 36, 100, 101, 107, 108, 115, 117, 196

Teacher-Facilitator: Georges Michelson-DuPont

Georges retired in 2010. He and his wife have been readers of The Urantia Book since 1970. They enjoy hosting study groups and seminars in their home in Recloses, France.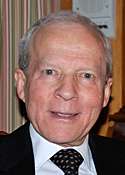 3. Course Title: Angels—Our Living Ladder from Chaos to Glory
Course Level: All readers

Course Description: Beginning with the Primary Supernaphim on Paradise, our course of study will descend the living ladder of spiritual ministers down through Havona, Orvonton, and Nebadon and will end on Urantia with the Guardians of Destiny, who live so near and do so much for us.

Papers: 26, 28, 38, 113, and selected sections from 27

Teacher-Facilitator: Ralph Zehr

Ralph and his wife, Betty, found The Urantia Book in Ghana, West Africa, in 1967 while Ralph was working as a missionary doctor. They have been reading and studying it ever since. They have two adult children, both of whom are readers. He spent almost his entire medical career in a large multi-specialty clinic and teaching hospital. Now, in retirement, he and Betty are deeply involved with UBIS.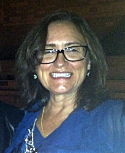 4. Course Title: A Study of God—Our Source and Destiny
Course Level: New reader

Papers: 1, 2, 3, 4 and 5

Course Description: On isolated Urantia our relationship with God has long been a mystery, but in the fifth epochal revelation, we are privileged to discover the magnificent nature of our so very far away but so very present God. Throughout this course we will discuss God's plan for mortal survival and what is required of us to achieve the goals of the Paradise journey.

Teacher-Facilitator: Rhonda McColgan

Rhonda McColgan is retired from the business world and is enjoying retirement in Florida. She has two children who are grown and pursuing their own adventures. The Urantia Book has been an important part of Rhonda's life since 2000. She has taken several UBIS courses and has been a Teacher-Facilitator since 2014.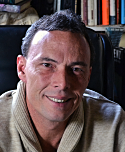 5. Course Title: Our Thought Adjusters: The Actuality of the Father Within Us
Course Level: All readers

Papers: 107, 108, 109 and 110

Course Description: The Thought Adjusters are the "actuality of the Father's love incarnate in the souls of men." (107:0.2) (1176.2) This class will explore the mission and eternal aims of the Thought Adjusters as well as the intimate relationship they have with mortal man. We shall seek to achieve a better understanding and appreciation of their unselfish and superb work while simultaneously looking at ways to augment Adjuster harmony.

Teacher-Facilitator: Michael Barrett

Michael is a former entrepreneur and professional actor. He has been involved with youth athletics as well as other community service groups. His most enjoyable and greatest achievement has been raising his fourteen-year-old son as a single parent. Michael has been a reader of The Urantia Book since 1997.

6. Course Title: Three Days in the Life of Our Master Teacher
Course Level: Intermediate to advanced

Papers: 180, 181, and selections from Papers 174, 175, 176, 177, 178, 179

Course Description: This course will be an in-depth study of Jesus' discourses and admonitions during the last three days prior to his arrest. We will observe the masterful way he responded to these events and questions, some friendly and some hostile, in order to present his life giving truth, and we will explore how to apply his truths and methods to our lives, thereby becoming more effective in the discovery of living truth.

Teacher-Facilitator: Betty Zehr

Betty has been a reader since 1967, when she and her husband, Ralph, found The Urantia Book in Ghana, Africa. They are the parents of two grown children, both students of the book, and have three grandchildren. A retired reading specialist, Betty now finds teaching and facilitating UBIS courses a truly rewarding experience.
-----------------------------------
A message from the director of UBIS
Dear students of The Urantia Book,
Thank you for your interest in taking an online course with UBIS. If you are considering applying for one of the courses next semester, we ask you to carefully read the following information.
Thank you in advance,
Georges Michelson-Dupont

Each UBIS course has been designed for beginning, intermediate, or advanced students of The Urantia Book. Before you subscribe, please ask yourself if you have the interest, the time, and the commitment to follow the entire session, which is ten weeks long and requires a weekly minimum commitment of five hours.

Teacher-facilitators are all volunteers and have dedicated a large amount of their time preparing these courses. It is expected that each student attend the course regularly.

Class size is limited so if you are not sure of your ability to fulfill the requirements, please refrain from registering at this time. You can always attend a future course. UBIS offers courses three times a year: January, April, and September.

We appreciate your cooperation.