Course Schedule and Registration Information
Printer-friendly version
Send by email
Urantia Book Internet School (UBIS)
The January trimester is now in session. Here are the courses currently being offered.
Different courses will be offered for the April trimester and will be posted in March.
Registration opens on Monday, April 10.
If you have never taken a UBIS course on the Moodle site, you may open an account.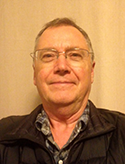 1. Course Title: True Religion: A Personal Relationship with Our Father
Level: New to intermediate readers

Papers: 100, 101, 102, 103

Description: This course will explore the differences between evolutionary religions of authority and a personal relationship with God. The papers we will study focus on one of the core messages in The Urantia Book—the importance of developing a personal religion. Together we will try to see how knowledge, philosophy, personal experience, and the expansion of truth come together in the true nature of religion and how it yields the fruits of the spirit as we live it.

Facilitator: Geoff Taylor

Geoff Taylor is a sixty-eight-year-old iterative, innovative, experimentalist techie with twenty-eight patents and a background in aeronautical engineering. He had a midlife awakening upon reading The Urantia Book in 1985, which rekindled his early Christian roots. As Geoff states: The science intrigued me; the logic hooked me; the spirit assured me.

2. Course Title: The Religion of Jesus: Divine Presence, Faith, and Oneness
Level: Intermediate readers

Papers: 101, 196

Description: "Of all human knowledge, that which is of greatest value is to know the religious life of Jesus and how he lived it." 196.1:3 (2090.4) Our exploration of this truth will focus on Jesus' inner life rather than the facts, circumstances, and teachings of his external life on our world—that is, the "of" rather than the "about" of his bestowal experience as a mortal will creature. By understanding Jesus' inner, religious life better, we will surely come to understand more fully the dimensions of our own inner life.

Facilitator: David Elders

David and his wife, Marta, have been students of The Urantia Book since 1970. They have been married for fifty-one years and have two married sons and five grandchildren. They have lived in southwestern Connecticut for most of their lives.

Note: This is a short, six-week-duration course.

3. Course Title: Jesus' Approach to Teaching Living Truth
Level: Intermediate to advanced readers

Papers: 130, 141, 157, 174, section 4, and 180

Description: We will analyze Jesus' masterly approach to teaching living truth during the various stages of his life. Special emphasis will be placed on the various questions he used so effectively to reach men's souls. The course will encompass the truth he taught, his interaction with truth seekers and the way his questions lead them into living truth, and the soul-felt experience that changed people's lives.

Facilitator: Betty Zehr

Betty is a retired teacher. She and her husband, Ralph, both students of The Urantia Book since 1967, have a daughter and son who are students of the book. Working together on Urantia activities is one of their family's greatest joys. They have hosted a study group since 1973 and have attended many Urantia conferences.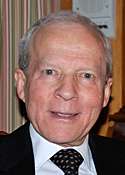 4. Course Title: The Jesusonian Gospel Progressively Unfolding through Epochal Revelations
Level: Intermediate to advanced readers

Papers: 74, 93, 120, and sections of 1, 110, 118, 136, 137, 178, 180

Course Description: In this course, we will follow the unfolding of the Jesusonian Gospel starting with the revelation of the Fatherhood of God provided by Adam and Eve in the first garden. We will then examine the teachings of Machiventa Melchizedek, who reestablished monotheism during Abraham's time. Next we will discover the marvelous revelation of the Father through Jesus, who showed us the Father and demonstrated the brotherhood of man in his daily life. We will conclude with the thrilling and enthralling concept of our personal ascending citizenship career in the universe, starting now during this life on Urantia.

Facilitator: Ralph D. Zehr

Ralph has been studying The Urantia Book with his wife, Betty, since 1967. They have a daughter and son and three grandchildren. He is a retired radiologist who spent almost his entire career at a large, teaching, medical institution where he held an academic appointment for many years. During his retirement, UBIS is providing a wonderful opportunity to continue to share knowledge and understanding, but this time it is primarily on the level of meanings and values.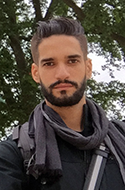 5. Course Title: Messengers and Ministering Spirits of the Central and Superuniverses
Level: Intermediate to advanced readers

Papers: 23, 26, 27, and 28

Description: This course explores some of the very fascinating messengers and ministers who will be so intimately associated with our ascension career in both the superuniverse and central universe domains. We will also delve into the exquisite journey upon which we will embark on the Havona worlds and on Paradise where we will finally experience our long-awaited meeting with the First Source and Center, the Universal Father.

Facilitator: Mark Khadra

Mark grew up in Tyre, Lebanon, and currently resides in Beirut, where he works as an interior architect. He was introduced to The Urantia Book at twenty-four years of age and has been a devoted reader and passionate student for over six years.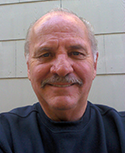 6. Course Title: Michael's Bestowal on Urantia
Level: All readers

Papers: 119, 120, 121, 122

Course description: In this course we will explore the progression of events that led to the arrival on Urantia of our Creator Son, Michael of Nebadon, for his seventh bestowal. We will consider his previous bestowals as he presented himself on each level of his creatures' existence. In addition we will study the times of Michael's bestowal in the flesh and the first years of his life as the human Jesus.

Facilitator: Tom Hansen

Tom has been reading The Urantia Book since 1972. The Urantia Revelation has shaped his life, as it continues to do today.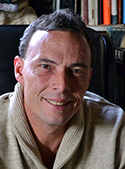 7. Course Title: Our Universal Father: His Nature, Attributes, and Relationship to Us
Level: All readers

Papers: 1, 2, 3, 4, 5

Course Description: This course will delve into the revelation of the beautiful nature of the Paradise Father, his mighty attributes, and most importantly, how we may approach him and come to know him more deeply and personally. We will learn to become more like the Father in our daily living, and to more fully experience his truth, beauty, and goodness on our path to Paradise.

Facilitator: Michael Barrett

Michael is a former professional actor, a business owner, and an author. He has started a not-for-profit business called Second Milers, dedicated to giving kids a chance to play sports and develop character growth. His greatest achievement has been raising his son as a single parent. Michael has been reading The Urantia Book since 1997.
-----------------------------------
A message from the director of UBIS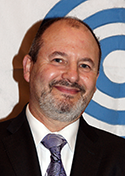 Dear students of The Urantia Book,
Thank you for your interest in taking an online course with UBIS. If you are considering applying for one of the courses next semester, we ask you to carefully read the following information.
Thank you in advance,
Georges Michelson-Dupont

Each UBIS course has been designed for beginning, intermediate, or advanced students of The Urantia Book. Before you subscribe, please ask yourself if you have the interest, the time, and the commitment to follow the entire session, which is ten weeks long and requires a weekly minimum commitment of five hours.

Teacher-facilitators are all volunteers and have dedicated a large amount of their time preparing these courses. It is expected that each student attend the course regularly.

Class size is limited so if you are not sure of your ability to fulfill the requirements, please refrain from registering at this time. You can always attend a future course. UBIS offers courses three times a year: January, April, and September.

We appreciate your cooperation.

---------------------------

In order to increase our visibility within the Urantia Book community, we have designed a three-page pamphlet to be handed out in study groups, seminars, and conferences: http://www.urantia.org/sites/default/files/docs/3-PAGES-PAMPHLET-ENGLISH.pdf