Report from the Pipeline of Light 2003-2011
Printer-friendly version
By Michelle Klimesh, Pipeline of Light Coordinator, Danville, California, USA
This summer the Pipeline of Light reached a milestone. In the eight years since its inception, a total of three thousand copies of The Urantia Book have been placed with readers around the world. The Pipeline of Light is a service of The Urantia Book Fellowship. Our efforts, however, are truly cooperative with the bulk of books we ship out each year being translations published by Urantia Foundation. The Spanish translation, El libro de Urantia, is our most highly requested book.
Readers from the following 71 countries have received The Urantia Book from the Pipeline:
Algeria
Argentina
Armenia
Australia
Bahrain
Belize
Bolivia
Botswana
Brazil
Bulgaria
Cameroon
Canada
Chechnya
Chile
China
Colombia
Costa Rica
Croatia
Cuba
Cyprus
Dominican Rep.
Ecuador
Egypt
El Salvador
England
Fiji
France
Germany
Ghana
Greece
Guinea
Guatemala
Haiti
Honduras
Hungary
Iceland
India
Italy
Kenya
Kyrgyzstan
Lithuania
Malaysia
Maldives
Mexico
Moldavia
Myanmar
Nepal
Nicaragua
Nigeria
Pakistan
Palestine
Panama
Peru
Philippines
Poland
Romania
Russia
South Africa
South Korea
South Vietnam
Spain
Switzerland
Taiwan
Togo
Turkey
I deeply appreciate the continuing efforts of the Pipeline volunteers and the continuing donations from readers who make our work possible. If you would like to support this outreach effort, contact us at http://stores.homestead.com/UrantiaBook/-strse-Pipeline-of-Light/Categories.bok.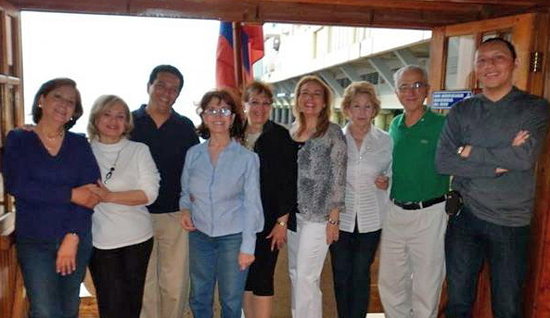 Sandra Cabezas's Study Group in Ecuador Received Six Spanish Urantia Books from the Pipeline