A Way To Be of Service
Printer-friendly version
The Goal: 1000 Positive Reviews on Amazon!
Here is a chance to express your gratitude and love for The Urantia Book. When individuals browse the Internet for products or services, nothing gets attention or boosts confidence more than lots of 5-star ratings on the items being viewed. The higher the ratings, the more trust an individual will have.
Today The Urantia Book has 742 reviews on Amazon. The Foundation's goal is to hit 1000 reviews by December 31, 2018.
If you have not written a review, please take twenty minutes and express how this revelation has transformed your life. Even if Amazon requires you to buy a book in order to write a review, today's price is only $15.79. This is a small price to pay for a book, and it's an opportunity to be of service and to give back to the revelation!
If you feel extra inspired, you can leave your same review with Barnes and Nobel at https://bit.ly/2Ez7G8N and Goodreads at www.goodreads.com.
Thank you!

The Urantia Book: Amazon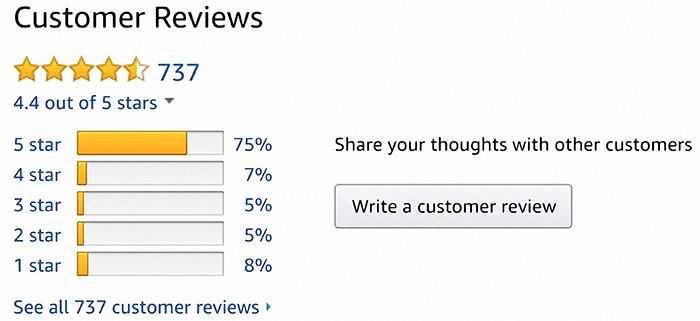 The Urantia Book: Amazon Customer Reviews