Around the World with Urantia Book Ambassador Irmeli Ivalo-Sjölie
Printer-friendly version
Editor's Note: Irmeli continues to keep our global community informed about Urantia related business as she travels the world and meets with readers. Thank you, Irmeli!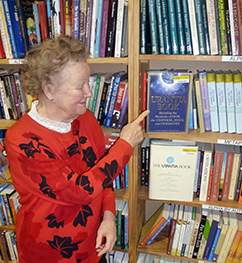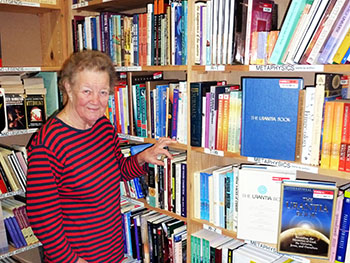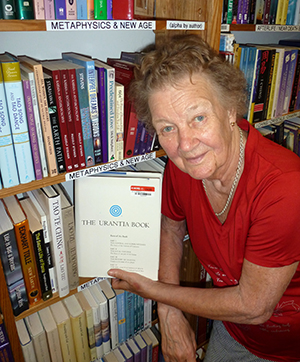 Irmeli partners with Rod Holland of Dallas, Texas by placing Urantia Books in Half Price Books―a discount bookstore chain. Every time she visits Dallas, she and Rod check up on book sales.
For more information visit https://www.urantia.org/news/2013-03/half-price-books-opportunity-urantia-book-dissemination.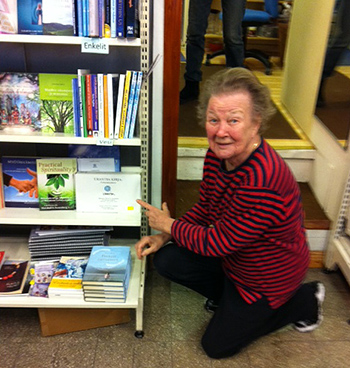 Irmeli visits Era Nova, a bookstore in Helsinki, Finland.
The Finnish translation, Urantia-kirja,
is in its cardboard box but is
quite visible on the shelf.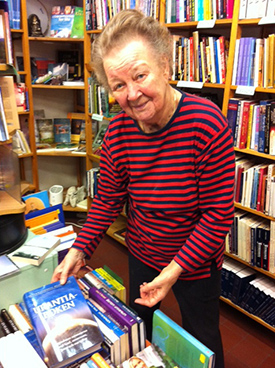 The Swedish translation, Urantiaboken,
is in a place of honor on the table
in the middle.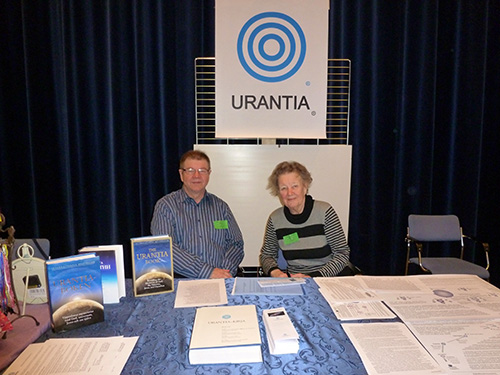 The Finnish Association of Urantia Association International hosts a booth at the book fair, Spirit and Knowledge, in Tampere, Finland.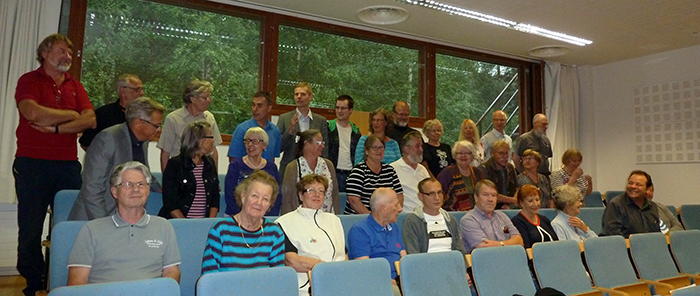 The Urantia Book readers in Finland gather for their annual summer meeting. In honor of Jesus' birthday, the theme of the meeting was Jesus' younger years.