Latin American Library Placement
Printer-friendly version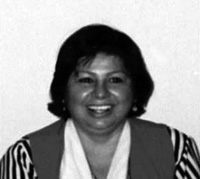 Yolanda Ballesteros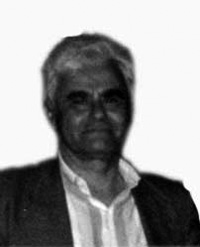 Ramón Ortiz
In the last issue of Urantia News, we reported that there was a large quantity of El libro de Urantia available for distribution as gift books from a print run undertaken in Colombia. The books contain the complete text of El libro de Urantia, but they have uneven page margins. They fail, therefore, to meet Urantia Foundation's quality standards for sale in the book industry. We called for assistance distributing these books in Latin America, where people are hungry for the Urantia teachings.
Since then, Urantia Foundation Staff, Foundation Representatives, and numerous other volunteers in Latin America have been working together to coordinate a major library placement program in Mexico and in Central and South America. Nearly fifty volunteers in fifteen countries are involved in this dissemination effort. This has presented a wonderful opportunity for readers to serve their local communities and to plant the valuable seeds of the fifth epochal revelation.
This project is complicated by the fact that each country has different import regulations and library networks. Volunteers in various countries in Latin America have been helping the Foundation to find efficient, reliable, and economical methods to distribute large quantities of books tagged for non-commercial purposes. These volunteers have also been studying the national library systems in order to find the most efficient means to distribute these books to local libraries in each country.
Foundation Field Representative Mark Bloomfield, who has placed thousands of books in libraries throughout India and Asia, has volunteered to work with volunteers in Latin America to place books in libraries from Mexico to Chile and Argentina. His technique has been to personally visit with local librarians, to explain the book, and to highlight the value it could have in their country.
Many people have told us that they first found The Urantia Book in their local library. We hope this Latin American Library Placement Program will help our unseen friends to lead their wards to those places where they may find the book.