Experience Introducing Le Livre d'Urantia In Québec
Printer-friendly version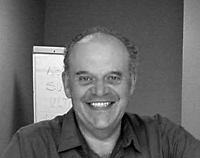 Richard Doré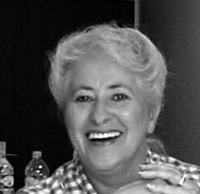 Colette Pelletier
For many years, Urantia Foundation has worked closely with a book distributor in Québec that distributes Le Livre d'Urantia. Colette Pelletier and Richard Doré, Managers of Urantia Foundation's office in Québec, recently met with the company's sales representatives to coach them on ways to answer questions from bookstore owners about The Urantia Book and to explain why Le Livre d'Urantia would be relevant as a stock item in their customers' bookstores.
The sales representatives responded positively to this information and gave assurances of their cooperation. They also offered to collaborate with our staff by helping to connect them with bookstore owners interested in hosting introductory presentations on The Urantia Book for their clientele. As a result of these efforts, several introductory presentations have already been held.
A team of volunteers has also been helping Urantia Foundation by arranging a large number of exhibitions of Le Livre d'Urantia at book fairs and other local events. Participation in these events is funded and supported by the L'Association Urantia d'Québec, and the participants have gained valuable experience in introducing The Urantia Book.
A brainstorming session and in-depth discussions on the experiences gleaned from these events were held at a recent readers' summer meeting in Québec. As a result, a team was formed to design and create a more formalized introductory presentation based on the most frequently asked questions and supported by educational material and graphics on PowerPoint slides. The presentation is now ready to be used at special meetings held at book fairs, bookstores, and libraries.
Colette recently declared, "We are beneficiaries of this service project, as it has demanded an intense and profound reflection on the subject matter of the book as well as providing regular opportunities to work with one another in teams. All this has resulted in an enhanced appreciation of the revelation and of one another in addition to the opportunity to introduce others to the transforming teachings of The Urantia Book."