The Urantia Book In India
Printer-friendly version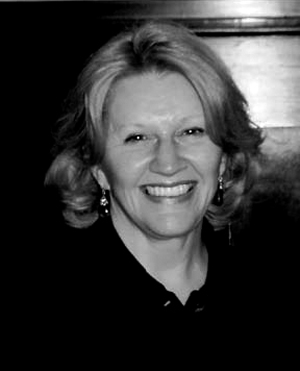 Tonia Baney
While attending New Delhi's latest World Book Fair, URANTIA Foundation's Executive Director Tonia Baney was interviewed by a local journalist. Here are some excerpts from the resulting newspaper article:
From The Indian EXPRESS · New Delhi · February 3, 2002
HOW FAITH CAN HELP IN THESE TROUBLED TIMES
By Pankhoori Sinha, New Delhi, February 2.

When the clouds of terrorism have amassed over humanity at large, Urantia Book claims to be the silver lining in the clouds.

"The uncertainties of life and the vicissitudes of existence do not in any manner contradict the concept of the universal sovereignty of God" is what Urantia preaches worldwide. Urantia Books executive director, Tonia Baney, here in town for the World Book Fair, talks about the message of Urantia Books, their relevance in present times and also on the response it has elicited among readers worldwide.

"Urantia is the universal name of our planet. . . . It advocates a personal religious relationship with the presence of God within. It validates all religions within their respective cultures to the greater goodness of God. It preaches the age-old values of tolerance, inter-religious harmony, and brotherhood. It fully harmonizes the realities of things, meanings, and values, giving individuals a framework for thinking that is liberating and respectfully understanding of our humble place in the universe. Its viewpoint respectively builds upon the best of religious heritage of the past and the present."

On relevance of Urantia after September - "The message of this book was always relevant and will always remain so. After the September 11 attacks, people realize its importance. Citizens of the world are viewing Urantia Books in an altogether different light. People see the danger in destroying civilizations through violence."

"I feel that the cure of violence is education. Through education, our children will understand more about world cultures and the problems not only of specific countries but the problems that humanity suffers."

On response of Urantia Books in India. "The response has been more than encouraging, it has been phenomenal. Visitors have been flocking to our stall and asking about the books and to tell you the truth, they seemed visibly impressed with it. We, at Urantia Foundation, are extremely happy to be received like this in India."
If you are aware of any other media coverage regarding The Urantia Book we would love to hear about it!