New Trustee Elected to the Board of URANTIA Foundation
Printer-friendly version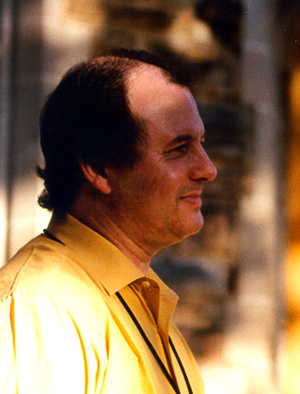 Georges Michelson-Dupont
The Trustees of URANTIA Foundation welcome a new Trustee, Georges Michelson-Dupont, who was elected by the Board to fill the vacancy created by the resignation of Hoite C. Caston.
Hoite has served the URANTIA Movement in various capacities since 1966 and has been a Trustee of URANTIA Foundation since 1986. Hoite served on the Board during an extremely difficult period and helped the Board continue its focus on the long-term goals for the fifth epochal revelation. His unceremonious dedication and courage have been an inspiration to us. We wish him well and look forward to his continued advice and counsel.
Georges Michelson-Dupont is a second-generation student of The URANTIA Book who resides in Blennes, France, with his wife Marlène, and their two daughters. Georges has been very active in many aspects of disseminating the teachings of The URANTIA Book and its translations. His assistance with the French translation team and with the printing of the French translation helped make the revision of Le Livre d'Urantia possible. Georges publishes a newsletter, has been a member of the Coordinating Committee of the International URANTIA Association, and Georges and Marlène head the URANTIA Foundation office in Paris. Georges is the first Trustee ever to serve from a country outside of the United States, and we look forward to working with him as the Board of Trustees becomes truly international and the Foundation's services continue to expand worldwide.