Trustee Emeritus - William M. Hales
Printer-friendly version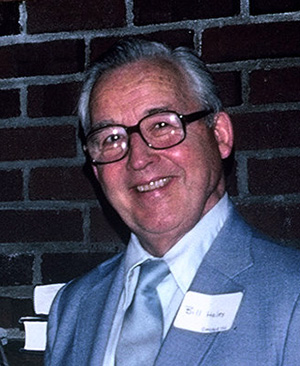 Bill Hales
With great regret and reluctance, the Trustees of URANTIA Foundation recently accepted the resignation of William M. Hales (known to one and all as Bill) as a Trustee. However, the Trustees have prevailed upon Bill to accept the position of Trustee Emeritus with the Foundation. In this position, Bill will be able to continue to share his wise counsel with the Trustees in their deliberations.
Bill was one of the founders of the URANTIA Foundation on January 11, 1950 and has served as a Trustee since that date (except for a brief two year period when he first served as Trustee Emeritus). He also served as its President for 23 years.
Bill has also been an active member of the URANTIA Brotherhood since 1955 when he first became a General Councilor, an office he still holds. He also served as Chairman of the Judicial Committee for nine years and Chairman of the Finance Committee for five years and was a member of the Executive Committee for fourteen years. He is also a charter member of First URANTIA Society.
The Trustees wish to take this opportunity to thank Bill and acknowledge with deep appreciation his many years of service to the URANTIA movement.