Leadership
Printer-friendly version
We value:
Loving Service; Unselfish Devotion; Courageous Loyalty; Sincere Fairness; Enlightened Honesty; Undying Hope; Confiding Trust; Merciful Ministry; Unfailing Goodness; Forgiving Tolerance; Enduring Peace; We value all that is divine.
Trustees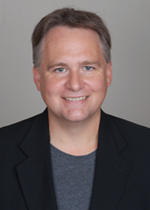 Chris has been actively involved with the Urantia community since 1998. He began as a volunteer with Urantia Foundation, joined the staff for a few years, was a local member of several membership organizations, and served local and national boards including being president of Urantia Association International from 2013 until 2021. After his two terms, he became an associate trustee of Urantia Foundation in April 2021. 
Chris is married to Alice Wood, an active leader in the Urantia community. Their two children have the rare distinction of having four grandparents who read and study The Urantia Book. Outside of Urantia service, Chris has worked as an air traffic controller for the last fifteen years. He is also active in social and spiritual services in his community in Green Bay, Wisconsin, United States.
Chis was elected as trustee in 2022.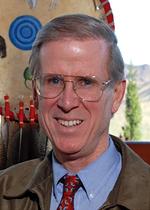 Treasurer—Gard bought a copy of The Urantia Book in 1972 while studying comparative religion at Stanford University. His first impression was that it was like no other book that he had been familiar with in either philosophy or religion. Soon after, his friend Brian, a fellow student, borrowed it and said, "Gard, do you know what you have here? A revelation!"
This response piqued Gard's interest, and he began to read the book. He says that, "Reading The Urantia Book for the first time was the beginning of a pilgrimage of discovery, the beginning of the realization that God has a will for each of our lives. This pilgrimage is the greatest adventure that one could ever imagine." He agrees with his friend, former Forum member, Clyde Bedell, that Paper 140, The Ordination of the Twelve, should be read regularly, to understand and engage the greatest message ever delivered in the history of the planet.
After 25 years as a certified public accountant and financial planner, Gard returned to college to obtain a PhD in comparative religion at Pacifica Graduate Institute in Santa Barbara, California, United States. He has published three books having to do with the epic narratives of China, India, and the West, and has been teaching Chinese and Indian philosophy at the University of Nevada, Las Vegas, United States, for the last twenty years. He is the co-founder of the Children's Advocacy Alliance, the Interfaith Council of Southern Nevada, the Nevada Community Foundation, and with his wife, Florence, Volunteers in Medicine of Southern Nevada, a free and charitable healthcare clinic for those without access to healthcare.
He and Florence have been married for 40 years, and they have two children, Michael and Julia.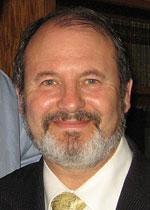 International Vice President—Georges was born in Paris, France, in 1947. Georges's father, Jacques Dupont, introduced him to The Urantia Book in the early 1960s. Georges was a member of the team that spent fifteen years revising and correcting the French translation. He was also in charge of distributing the French translation of The Urantia Book in French-speaking countries for many years.
Georges became a trustee in September of 1995, he created the first electronic search engine for The Urantia Book, and he formatted the small vinyl version of the book in English, Finnish, French, and Spanish.
In 1999, he and Dorothy Elder launched the Urantia Book Internet School (UBIS), the first online school dedicated to the in-depth study of The Urantia Book.
Today, Georges is the international vice president of Urantia Foundation, the manager of translations, and the director of UBIS.
He lives in Recloses, France, with his wife of 51 years, Marlene. They have two grown daughters and one granddaughter. By profession, Georges was an electro-metallurgist engineer. Georges and Marlène owned a factory of high-end lighting fixtures and furniture in Paris, France. They have been retired since 2010.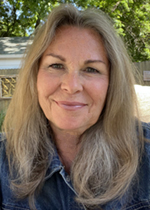 Secretary—Judy has been a student of The Urantia Book since 1973, when her sister introduced her to the book. She has attended and hosted study groups, is a charter member of Idaho Urantia Association, and has served on the boards of Urantia Association of the United States and Urantia Association International (UAI). Judy served as an associate trustee of Urantia Foundation in 2007 and was elected a trustee in 2008.
Judy lives in Boise, Idaho, United States, where she and her family work in the heating and air conditioning business that they founded in 1976. While raising her family, Judy served as a volunteer and board member in various local organizations associated with her daughter and son's activities. Today she especially enjoys time spent with her grandchildren.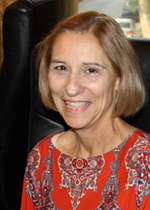 Vice President—Marilynn was introduced to The Urantia Book in 1972 by her late husband David Kulieke, whose parents and an uncle and aunt had been long-time readers. Since then Marilynn and David hosted hundreds of study groups in their home. After joining the First Society for Readers of The Urantia Book in 1974, Marilynn became an active supporter of the dissemination of the book and its teachings.
In 2007 she joined the board of Urantia Foundation as an associate trustee and became a trustee in 2008. She is currently the vice president of the board and the chair of the Translations Committee.
Marilynn lives in Lincolnshire, Illinois, United States. Professionally, she has her doctorate in educational research psychology, and she works for GAINS Education Group, which offers survey, research, and evaluation services to schools and school districts.
President—Mo began reading The Urantia Book in 1969 after spending two years living and attending school at a Catholic monastery. He has hosted a Urantia Book study group since 1972. During the past forty-five years Mo has served on the boards of three organizations solely dedicated to The Urantia Book. He has been a trustee of Urantia Foundation since 1998.
Mo is a father of five and grandfather of seven and lives with his wife, Jennifer, in Boulder, Colorado, United States. During the last thirty years Mo has served on the board of directors of twenty-three for-profit and not-for-profit organizations. He has spent most of his life in the food industry.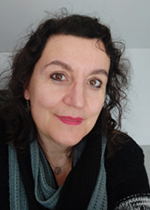 Olga lives near Barcelona, Spain. She has degrees in computer science and philosophy. Olga is a civil servant working as a computer analyst in a public company. Married with two daughters in their twenties and a reader of The Urantia Book since 1995, she has been increasingly involved in the Urantia community at national and international levels. From 2008-2012, Olga served as an associate trustee of Urantia Foundation. She was president of the Urantia Association of Spain—a national affiliate of UAI—for eight years, and served on the Spanish Revision Team of El Libro de Urantia for over a decade. Currently, she is the manager of the Spanish branch of UBIS.
Olga was elected as trustee in 2022.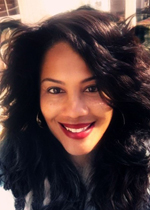 Sherry has studied The Urantia Book since high school. She's been an associate trustee of Urantia Foundation since 2016, focusing on fundraising and governance. Among many other service assignments, Sherry worked as editor of UAI's Tidings and The Journal and served on the education committees of the Urantia Book Fellowship and UAI.
Sherry is a business professional with over 20 years in international and domestic development and fundraising in the non-profit sector. She graduated from Duke University with a master's degree in liberal studies. She has led strategic planning and business development at Duke University Medical Center, Duke School of Medicine, and the Duke Clinical Research Institute. She currently works as a business development manager at a Fortune 500 IT company. Sherry is married and lives in Durham, North Carolina. Her daughter, Erica, is a third-generation reader.
Sherry was elected as trustee in 2022.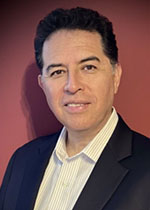 Víctor was born in Mexico City, Mexico, and now lives with his family in New York City. For over 30 years, his profession has been in marketing and communications, affording him contact with many countries, cultures, languages, and industries. Víctor is a member of a diverse group of professional, cultural, educational, and commercial organizations. He was manager of the Spanish Desk at Urantia Foundation from 2001 through 2004. He served as an associate trustee from 2010 through 2015, an associate trustee emeritus until August 2022, and was the manager of the Spanish Revision Team.
Víctor was elected as trustee in 2022.
Associate Trustees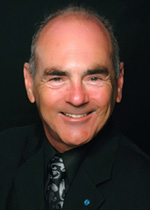 Gaétan Charlan is a Canadian citizen born in 1949 who developed a very early interest in religion. He found The Urantia Book in 1979 while "desperately seeking for spiritual truth." In 1987, he participated in a study group, which changed his whole perspective on the meaning of the content of The Urantia Book.
Gaétan says that hosting two study groups of his own since 1999 has given him a greater insight regarding the importance of study groups and their role in disseminating the teachings of The Urantia Book. He says, "I believe that when we act with discernment in the work of this revelation and use loving service as a lever, we can better accomplish the mission of this revelation, which is to bring God closer to men and men closer to God."
As former president of UAI, Gaétan took the opportunity to travel extensively to meet readers from all parts of the world. He also got more involved in his local association promoting study groups and was the main organizer for the 2015 Urantia International Conference in Québec.
Gaétan is married, and as a partner in multiple businesses that provide him with some financial means, he devotes most of his time serving the Urantia Revelation as well as being a board member of a nonprofit organization that ministers to people who suffer from acute anxiety problems. His motto is, "To love is to serve."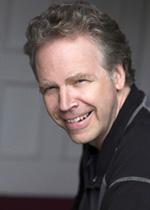 Gary discovered The Urantia Book in 1982. A friend of a friend of Gary's came walking towards him with her arms stretched holding this big blue book in her hands and said to him, "I've been told that you're ready for this." She then opened the book to Paper 32, cection 5: The Eternal and Divine Purpose: "There is a great and glorious purpose in the march of the universes through space." Notwithstanding the dramatic entrance, Gary was hooked and hasn't been able to put it down since.
Gary served 13 years on the Urantia Book Fellowship's General Council and 5 years as their education chair. He is an ordained interfaith minister from the All Faiths Seminary in New York, United States, holds a master of divinity from Common Wealth Open University, and is part of the pulpit supply of a local Presbyterian church.
Gary is a life long pianist and composer. He's received two Emmy awards for Outstanding Achievement in Music Direction and Composition along with nine nominations, and he worked thirteen years as a music and audio post supervisor for CBS. He's also been awarded two Broadcast Music International Film and Television Music awards.
He and his wife, Andréa, have two sons, Erik and Brian. Andréa and Gary host a local study group at their home in Somers, New York, United States.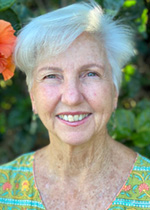 Geri grew up in the multi-cultural society of Hawaii and was educated in Catholic schools. One evening while discussing the potential of life on other planets with teenage friends, someone asked, "If Jesus had to come here and die for our sins, does he have to die on all the other worlds too? That question burned in Geri until she found The Urantia Book at the age of 20.
A few years later Geri began participating in study groups. She was a founding member of the Urantia Fellowship Grand Canyon Society. She served on the Urantia Book Fellowship's General Council and on the then chartering committee. She founded study groups in Singapore and India and has been a speaker and workshop leader at several conferences.
Geri holds a master's degree in speech pathology and audiology, and is certified for international school leadership positions. She spent 26 years of a 40-year career, as a school speech-language specialist and then deputy principal in Saudi Arabia, Singapore, and India. Since her retirement, she volunteers in local and international educational organizations. She conducts workshops to foster personal and spiritual growth for all ages though has a special affinity for seniors in residential communities.
Geri lives in Maui with her husband, Rob Mastroianni. From an earlier marriage, Geri is the mother of two sons, three grandsons, and one great-grand daughter.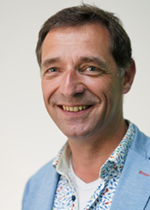 Marcel is a Dutch citizen and was born in 1968. He stumbled on The Urantia Book in the late 1980s and joined the study group of the family who translated The Urantia Book into Dutch. He attended for approximately a decade.
In 2007 he found urantia.nl, the Dutch Association website, which needed some enhancements so offered his services. After a few meetings he was asked to join the board, and has since co-organized the annual Dutch Urantia Meeting on August 21.
In 2015 the Dutch association was invited to organize the 10th International Conference in 2018. The conference was a huge success, and that is where Marcel met a few members of Urantia Foundation. Since then he has been a part of the Foundations team and Book Committee, and he joined the board in 2020.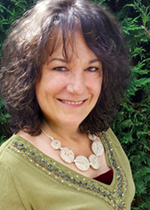 Minoo took her first step on her spiritual path as a young teen after reading Richard Bach's, Jonathan Livingston Seagull. The story resonated truths for Minoo about the evolutionary nature of our being and the quest for perfection. Having a relatively rational intellect, she was unable to find a system of belief that provided answers to her questions or that quenched her thirst for truth until The Urantia Book "found" her 32 years ago while in college. The book has been on her nightstand ever since, and she considers it to be the greatest gift and blessing of her life.
Minoo attended several international schools in different parts of the world, earning her bachelor's degree in fine arts with a minor in graphic design at the University of Maryland in 1986. Professionally, she has been an art teacher for children and teens, an English teacher for adults, conducted craft studios for cancer patients, owned her own small business for planning children's events, exhibited her oil paintings on several occasions, and has done freelance graphic design.
Born to her Swiss mother, Minoo has lived in Switzerland since 1988 where she married her Swiss husband. They have a daughter and son who live with them in a small village outside of French-speaking Lausanne.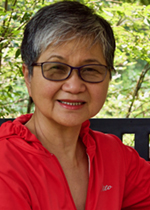 Vicki was introduced to The Urantia Book in 1992 when her friend Suzanne Kelly came to visit her in Taipei, Taiwan. At the time she had just retired from her father's textile company. She gave her brother the general manager's position and began her spiritual search.
She did not fully understand the teachings; nevertheless, it expanded her mind and spiritual understanding. She knew she should read it again, yet she was occupied with translating the Course in Light for her friends. By the time she finished the translation and published the fifth series of the teachings and five other related books, the study groups were growing steadily. Subsequently, many of the Course in Light students have become readers of The Urantia Book.
In 2015, Richard Zhu, the translator of the Chinese translation of The Urantia Book asked me to join him in his work. Meanwhile we excerpted some of the paragraphs for our students. Excerpts from the Chinese translation have inspired students of the Course and Light to join our conferences on The Urantia Book, and they are looking forward to the finished translation. Translating the Urantia Revelation fulfills my life purpose during my retirement.
Subscribe
Printer-friendly version
You may also sign up to be contacted by students of the book in your area.
Latest News
Printer-friendly version
There are 2 way to read the news: