Leadership
Printer-friendly version
We value:
Loving Service; Unselfish Devotion; Courageous Loyalty; Sincere Fairness; Enlightened Honesty; Undying Hope; Confiding Trust; Merciful Ministry; Unfailing Goodness; Forgiving Tolerance; Enduring Peace; We value all that is divine.
Trustees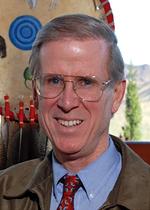 Treasurer - Gard bought a copy of The Urantia Book in 1972 in a California bookstore near Stanford University, where he was studying Comparative Religion. His first impression was that it was like no other book that he had been familiar with in either philosophy or religion. Soon after Gard purchased The Urantia Book, his friend Brian, a fellow student, borrowed it and responded by saying, "Gard, do you know what you have here? A revelation."
This response piqued Gard's interest, and he began to read the book. Soon thereafter he communicated with Urantia Foundation after which he joined a study group in Berkeley, which met once a week.
Gard says that "reading The Urantia Book for the first time was the beginning of a pilgrimage of discovery, the beginning of the realization that God has a will for each of our lives. The pilgrimage is the greatest adventure that one can pursue."
After twenty-five years in the business world as a Certified Public Accountant and Financial Planner, he returned to college to obtain a Ph.D. in Comparative Religion at Pacifica Graduate Institute in Santa Barbara.
He recently published his first book and has been teaching philosophy at the University of Nevada for the last ten years.
He has been married to his wife, Florence, as he puts it, "for 28 wonderful years," and they have two children, Michael and Julia.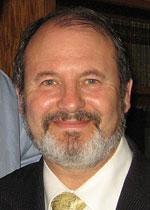 International Vice President - Georges Michelson-Dupont was born in Paris, France, in 1947. He married Marlène, who is a reader of The Urantia Book, in 1971, and they have 2 grown daughters. He is an electro-metallurgist engineer. Georges and Marlène own a company that manufactures high-end lighting fixtures and furniture.
Georges's father introduced him to The Urantia Book in the early 1960s. Georges was a member of the team which spent fifteen years revising and correcting the French translation.
In the late 1980s and early 1990s, as president of an association of French readers, Georges organized several international conferences for readers of The Urantia Book, which took place in France in 1986, 1989, 1992, and 1995. He also organized and hosted the first conference for translators in 1989.
In 1994, the Trustees of Urantia Foundation appointed Georges and Marlène to the position of representatives of Urantia Foundation for the French-speaking countries. Georges became a Trustee of Urantia Foundation in September of 1995 and in 1996 became the first president of the French association of the Urantia Association International (UAI). In 1999 Dorothy Elder and Georges launched the Urantia Book Internet School (UBIS).
Today, Georges is the international vice president of Urantia Foundation and the manager of translations.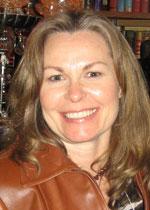 Secretary - Judy has been a student of The Urantia Book since 1973, when her sister introduced her to the book. She has attended and hosted study groups, is a charter and board member of Idaho Urantia Association, and has served on the Board of Urantia Association of the United States (UAUS) and the board of Urantia Association International (UAI). Judy served as an Associate Trustee of Urantia Foundation and was elected a Trustee in 2008.
Judy lives in Boise, Idaho, U.S.A., where she, her husband, and their family work together in a heating and air conditioning business, which they founded in 1976. While raising her family, Judy served as a volunteer and board member in various local organizations associated with her daughter and son's activities. Today she especially enjoys spending time with her grandchildren.
Vice President - Marilynn was introduced to The Urantia Book in 1972 by her husband, David Kulieke, whose parents and an uncle and aunt had been long-time readers. Since then Marilynn and David have hosted hundreds of study groups at their home. After joining the First Society for Readers of The Urantia Book in 1974, Marilynn became an active supporter of the dissemination of the book and its teachings. Elected to the General Council in 1972, she served in a variety of capacities including: chair of special projects; international conference chair, judicial committee chair, secretary, and vice president. Later she served as an Associate Trustee of Urantia and became a Trustee in 2008.
Marilynn lives in Lincolnshire, Illinois, U.S.A., with her husband and several dogs and cats. Professionally, she has her doctorate in Educational Research Psychology, and she works for GAINS Education Group which offers survey, research, and evaluation services to schools and school districts.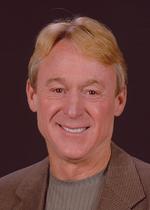 President - Mo, father of five, lives in Boulder, Colorado, with his wife Jennifer. During the last thirty years Mo has served on the board of directors of sixteen for-profit and not-for-profit organizations. He has spent most of his life in the food industry.
Mo began reading The Urantia Book in 1969 after spending two years living and attending school at a Catholic monastery. He has hosted a Urantia Book study group since 1972. During the past twenty-seven years Mo has served on the boards of three organizations solely dedicated to The Urantia Book. He has been a Trustee of Urantia Foundation since 1998.
Associate Trustees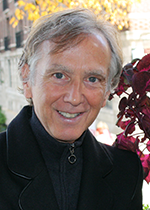 The Urantia Book found Guy in 1993 while he was on a quest for higher consciousness and getting acquainted with diverse spiritual, philosophical, and psychological cultures and trainings. In 2000 he fully immersed himself in the incomparable teachings of the fifth epochal revelation and felt in the depth of his being the gift that he was presented with. From that time on, he has been working wholeheartedly at living its blessed precepts each day and promoting the good news of the kingdom in his daily interactions and in study groups, seminars, and conferences.
Guy is a Teacher/Facilitator and board member of the Urantia Book Internet School. He is the father of two young women, 27 and 25. Guy lives in Montreal, Canada, where he has earned his bachelor degree in communications and an Executive MBA. After many years in the publishing business, first as a magazine publisher and then as a literary agent, he is now leading seminars on personal growth and soul expansion. His first book will come out in 2016.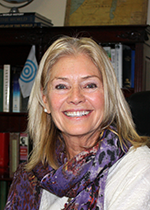 Marta has been a student of The Urantia Book since 1970 and has been committed to living and disseminating its teachings since that time. She was a charter and founding member of the Connecticut Society of the Urantia Brotherhood and has served in numerous capacities over the years.
She lives in Darien, Connecticut, USA, with her husband, Dave, and near one of her sons and his family. Her other son lives in California with his family.
Marta is a licensed counseling psychologist and practices in Connecticut and New York, working with individuals, couples, and groups. In addition to serving as an Associate Trustee of Urantia Foundation, she is the president of the Marion Woodman Foundation, a Jungian-based organization committed to embodying spirit.
Marta says, "My joy is soul work."
Sherry Cathcart Chavis is a lifelong student of The Urantia Book, having been introduced to it by a beloved relative during her senior year of high school. She likes to emphasize that she was introduced to the more spiritualized concepts of divine love through actual relationship, which sparked her interest in further study of the book's teachings. Sherry studies with a small group of readers in Manson, North Carolina, under the leadership of Dr. James Perry and his wife Marion.
Sherry is involved with the readership organizations and has served as 1) president, vice-president, treasurer, and secretary of the Virginia Carolina Readers Association, 2) editor and associate editor of two publications from Urantia Association International,Tidings and The Journal, and 3) a member of the Fellowship's Education Committee and In-depth Study Committee. Sherry actively supports organizations that foster reading and studying of the book.
She lives in Durham, NC, is an alum of Duke University, and is currently working in development for an international non-governmental organization in Chapel Hill, NC. She was married in late summer of this year (2017).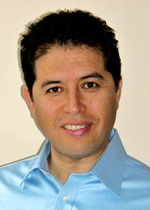 Victor discovered The Urantia Book in 1993. He has been involved in a diverse array of Urantia Foundation projects since the late 1990's. From 2001 to 2004 Victor served as manager of the Spanish desk at Urantia Foundation.
Born and raised in Mexico City, Victor lives with his family in New York City. He has spent most of his professional career in the marketing sector developing strategy and plans for Fortune 500 organizations in the U.S. and internationally. Victor is member of a diverse group of professional, cultural, educational and commerce organizations.
Committees
Finance Committee
Governance Committee
Compensation Committee
Public Relations Committee
Fundraising Committee
Education Committee
Book Committee
Committee on Translations European
Advisory Committee
Standard Reference
Text Committee
Planning Committee
Subscribe
Printer-friendly version
You may also sign up to be contacted by students of the book in your area.
Latest News
Printer-friendly version
There are 2 way to read the news: