Donează
Versiune pentru tipărire
Donate by Credit Card:
The mission of Urantia Foundation is to seed The Urantia Book and its teachings throughout the world.
Urantia Foundation was established on January 11, 1950 and is an Illinois Charitable Trust. The Foundation is registered as a 501©(3) charitable organization with the I.R.S., allowing U.S. taxpayers to list their gifts to Urantia Foundation in their itemized deductions on their annual tax returns. Urantia Foundation's Employer Identification Number (EIN) is 36-2435086. A copy of our 501©(3) determination letter is available upon request.
Generosity is a path that takes you closer to God, sometimes unfolding in new and exciting ways. We hope you will consider a gift to support one or more of our many exciting programs.
Where do you begin?
*Explore this website and discover the ways in which Urantia Foundation is working everyday to fulfill our mission.

*Urantia Foundation offers resources, information and guidance on charitable gift (estate) planning. Find out more.

*The same principles of management and fund stewardship that characterize our every day financial management are applied to each charitable donation.

*Gifts in memory or in tribute to an individual are welcomed.

*You can make a gift to the Urantia Foundation right now online by clicking here.
If you prefer to donate by check or money order, please send you donation to:
Urantia Foundation 
533 W Diversey Parkway
 Chicago, Illinois, 60614
If you would like to talk to someone on the phone, please feel free to call us between 9am and 5pm (weekends and major U.S. holidays excluded). Our direct line is 01.773.525.3319. You may also email us at [email protected].
Thank you again for considering a gift to Urantia Foundation. Please contact us if you have any questions. We are happy to be of service!
Thank you!
Urantia Foundation respects your privacy
Versiune pentru tipărire
When you donate online, we will not sell, trade or share your information with anyone else. Online donations to Urantia Foundation are safe and secure.
Please read our privacy policy for more information.
Donate by Phone:
U.S. Central Standard Time 1.773.525.3319
International - 01.773.525.3319
Donate by Mail:
Urantia Foundation
533 W Diversey Parkway
Chicago, Illinois, 60614
Ways to Give
Versiune pentru tipărire

General Fund: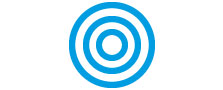 This is our highest priority fund. The team at Urantia Foundation will put your financial generosity where it is most needed.
Historic Building Preservation: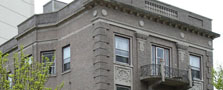 The historic Chicago home of the Urantia Revelation, built in 1908, has undergone renovations on all four floors. Its upkeep and maintenance is always ongoing. Please help preserve this community treasure.
Internet Outreach:
By supporting the website, www.urantia.org, there is potential to reach millions worldwide in 23 languages. Needed: $50,000 per year.
Educational Development: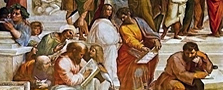 Urantia Foundation is both a publishing and educational Foundation. Help operate the Urantia Book Internet School and dramatically increase educational efforts across a broad array of services.
Book Distribution Development: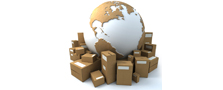 Urantia Foundation distributes Urantia Books in 23 different languages worldwide. Whether in physical, digital, or audio format, an effective distribution network in stores and on the Internet is required.
Book Re-Printing: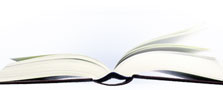 Urantia Foundation prints books based on inventory needs. Your donations directly pay for the printing costs. Needed: $100-200K per year.
Translations and Translation Revisions: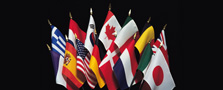 All translations require ongoing revisions, formatting and proofreading. Help us bring the Urantia Revelation to new countries!
Charity
Versiune pentru tipărire
28:6.18 The universal economy is based on intake and output. Said Jesus: "It is more blessed to give than to receive… He who would be greatest among you let him be server of all."
111:5.1 Sharing is Godlike—divine.
180:1.5 If you would share the Master's joy, you must share his love. And to share his love means that you have shared his service. Such an experience of love does not deliver you from the difficulties of this world; it does not create a new world, but it most certainly does make the old world new.
102:3.3 Material feelings, human emotions, lead directly to material actions, selfish acts. Religious insights, spiritual motivations, lead directly to religious actions, unselfish acts of social service and altruistic benevolence.